Aussie's Half-Million Lights Set Christmas-Decoration Record
But he won't have to pay an electricity bill.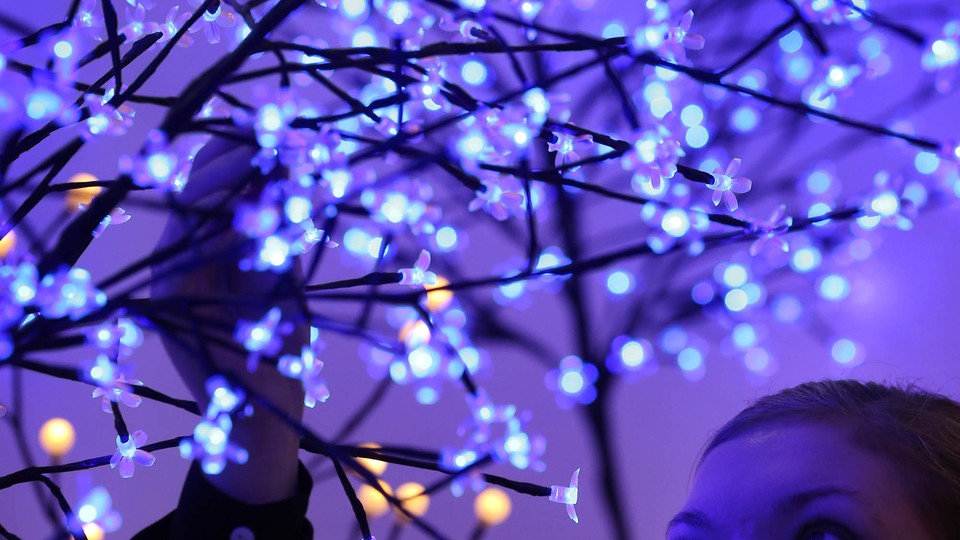 David Richards's electricity bill should be going up $2,500 this month — that's what happens when you string up 29 miles worth of Christmas lights. But sometimes world records come with perks, like a utility company eager to play Santa (and earn some free publicity for its green-energy program).
Richards, an Australian, watched his record fall last year as an American family strung up nearly 350,000 lights. It didn't take him long to regain his spot atop the record books. The Canberra resident took a week off in October to start the project, adding more lights every weekend after that to reach his current total of a half-million lights.
And while the brilliant display uses more than its share of electricity, Richards won't be getting a huge bill. ActewAGL, an Australian utility, is sponsoring the project and covering the costs as part of its Greenchoice program to promote renewable energy. Greenchoice allows customers to purchase power from renewable sources that is then fed back into the grid. "We're very fortunate in that ActewAGL are sponsoring it with a green-energy program," Richards told ABC News. "So, it's doing something for nature as well."
Not only will Richards not be forced to spend extra on his project, but he'll be raising money for a good cause as well. Proceeds from visitors will go to SIDS and Kids, which helps counsel parents who have lost babies to Sudden Infant Death Syndrome. In 2011, when Richards first earned the record, he raised $78,000.