Ask Washington Anything
The Atlantic teams up with the social-media platform Reddit to interview politicians and other Washington insiders.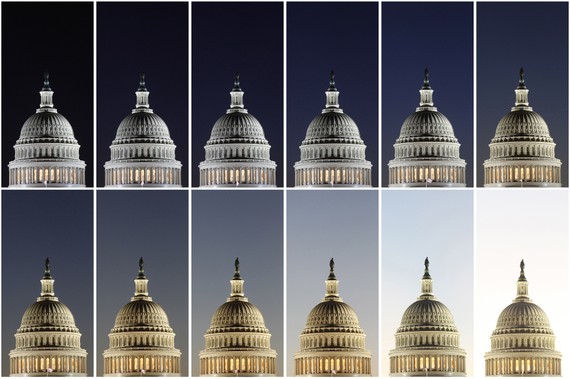 We're trying something new and we need your help.
On Wednesday, November 13, we'll shoot video interviews with three speakers at The Atlantic's Washington Ideas Forum: Joe Manchin, Democratic senator from West Virginia, Grover Norquist, founder and president of Americans for Tax Reform, and Sam Kass, executive director of Let's Move! and former White House chef. But we won't be asking the questions—you will.
We're calling our experiment Ask Washington Anything, a new video initiative produced in partnership with Reddit. The format is inspired by Reddit's popular "Ask Me Anything" interviews, which allow users to pose and vote on questions for celebrities and other people with unusual or exceptional experiences. The series gained broad national attention in 2012 when President Obama participated, attracting 5.6 million views, and has also featured leaders like Al Gore, Bill Gates, Arnold Schwarzenegger, Ron Paul, Helen Clark, and Barney Frank, to name a few.
"AMAs" are popular for a reason: they offer users a chance to engage interesting people in direct, authentic, and delightfully unscripted conversation. We hope Ask Washington Anything allows interviewees and users alike to go beyond stale talking points—to discuss the big-picture issues that matter most right now and take a behind-the-scenes look at how Washington really works.
Erik Martin, Reddit's general manager, has set up three comment threads where you can ask and vote on questions. At 3pm ET on November 12, we'll collect the top 10 questions from each. We'll post the videos on the Atlantic Video channel on Friday morning, November 15.
So go ahead, ask Washington ... anything:
Over to you, Reddit.