Amid Rising Pressure, EPA Defends Its Coal Regs Outreach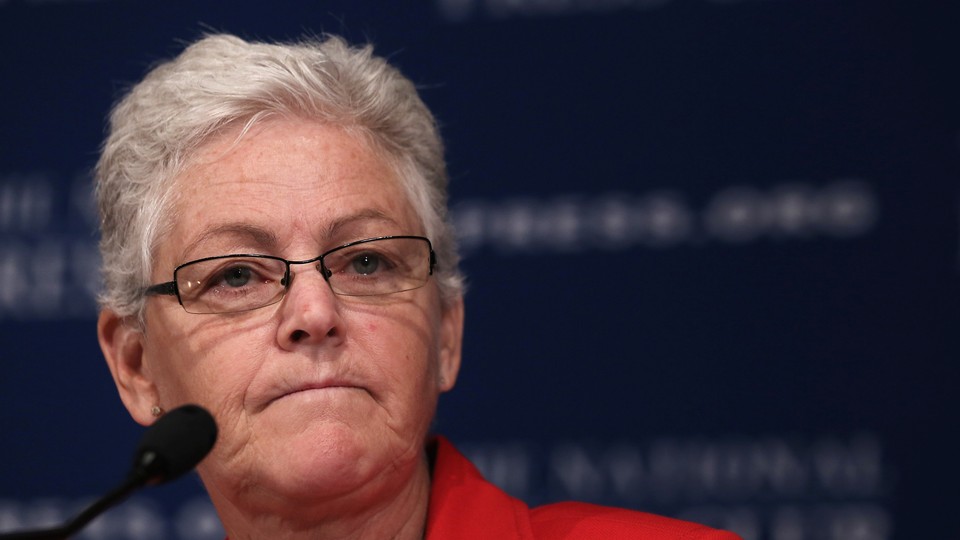 Nearly a dozen senators added their names Friday to calls for the Environmental Protection Agency to make itself a bigger presence in coal country as it gathers public feedback on new power-plant regulations.
"As your regulations will likely have a significant negative impact on the use and development of coal, and the livelihoods and energy bills for folks across rural America, it only makes sense that you should actually go to the areas that will be most impacted by your policies," wrote the 11 Republicans who affixed their names to an open letter to EPA Administrator Gina McCarthy.
They're not the first to raise this complaint. A House resolution to force the agency to visit the country's most coal-dependent states garnered 18 backers last month. Senate Minority Leader Mitch McConnell, R-Ky., and Sen. Joe Manchin, D-W.Va., have also called for EPA to spend more time in coal country.
The agency is conducting listening sessions for new regulations that would cut back on emissions allowances for new coal-fired power plants, standards some in the industry see as overreach. (The sessions' locations don't deliberately skirt coal country; they're taking place at EPA's regional offices.)
Still, late Friday the agency finally responded to the growing pressure. "EPA is conducting unprecedented and vigorous outreach and public engagement with key stakeholders and the general public," said Janet McCabe, head of the agency's clean-air office, in a statement. "In preparing the guidelines for existing power plants, EPA leadership, including Administrator McCarthy, has been meeting with industry leaders and CEOs from the coal, oil, and natural gas sectors. We've been working with everyone from governors, mayors, Members of Congress, state and local government officials — from every region of the country — to environmental groups, health organizations, faith groups, and many others."