Workforce Woes? Don't Blame Millennials or Granny
Gen Y is first to face new demands for education, skill and a bad economy — a much higher cliff to climb than previous generations.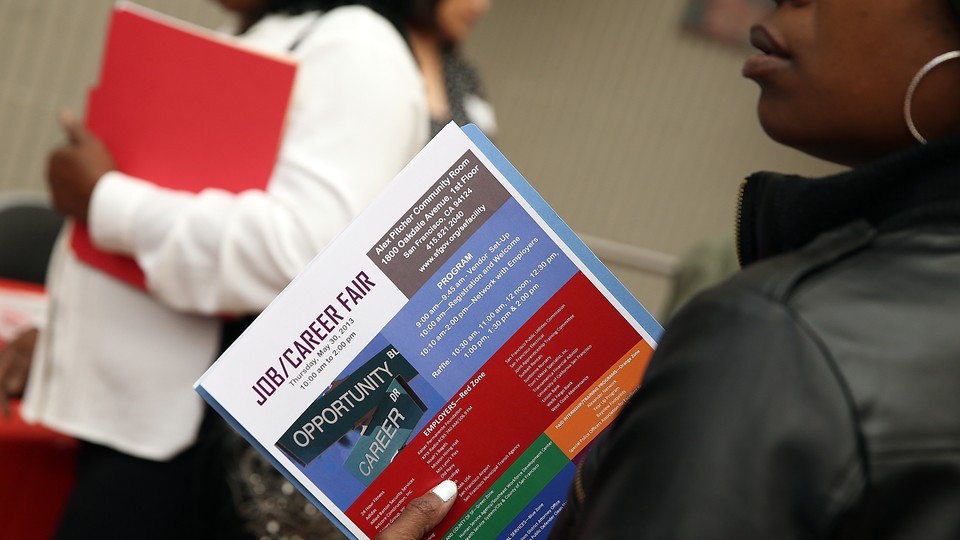 Editor's note: Three researchers at Georgetown University's Center on Education and the Workforce have produced a new report, "Failure to Launch: Structural Shift and the New Lost Generation." We asked them to point out the findings they found most interesting, from their point of view as researchers or as individuals watching America's changing demographics.
In response, here are five top-level interpretations they shared, followed by excerpts of key findings from the report.
Georgetown research professor Anthony P. Carnevale has also served as director of GU's Center on Education and the Workforce since its founding in 2008.
Long-term structural economic changes have created a new phase in the transition from youth dependency to adult independence. Millennials are launching their careers later and are taking longer to get traction in full-time jobs that pay a living wage. It takes millennials until age 30 to reach the middle of the wage distribution, compared with age 26 for baby boomers, who launched their careers more than 30 years ago. Meanwhile, baby boomers are delaying retirement.
CEW researcher analyst Andrew R. HansonEven though they're working longer, baby boomers aren't crowding millennials out of jobs. Baby-boom retirements will create 31 million job openings over the next decade, more job openings per young adult than there were in the 1990s, when youth employment was more robust.
It's not about millennials' culture or work ethic. Millennials aren't employed at lower rates because they're lazy or bad at math — they're the most educated generation ever. But they're also the first generation to face the new demands for education and skill and a bad economy — a much higher cliff to climb than previous generations.
Young adults need more education, but, at current productivity rates, we can't afford it. Our ability to increase educational attainment depends on reforming our education and training systems. The Wyden-Rubio Student Right to Know Before You Go Act would the first step in developing a modernized system that promotes transparency in the alignment between postsecondary programs and career pathways.
CEW research analyst Artem GulishFrom the report and a PowerPoint presentation posted to SlideShare:
"¢ The employment rate for young adults (ages 21 to 25) declined from 84 percent to 72 percent between 2000 and 2012.
"¢ Young adults' participation in the labor force has declined since the 1990s and now is at its lowest point since 1972.
"¢ The three young cohorts having the toughest time achieving median wages: men, African-Americans, high school graduates.
"¢ By race, the age at which young people reach the median wage rose at the following rates, between 1980 and 2012: African Americans, from 26 to 33; Hispanics 25 to 28; and whites 26 to 31.
"¢ In 1980, young men made 85 percent of the median wage; in 2012, that had fallen to 55 percent. During the downturn, they were unemployed at a rate note seen since the Depression.
"¢ The share of men in their late 20s who worked full time fell from 80 percent in 2000 to 65 percent in 2012; in comparison, for women 26 to 30, the decline was from 56 percent to 50 percent.
"¢ The peak unemployment rate, in 2010, for young African-Americans at its peak was 30 percent; for Hispanics, it was 20 percent; for whites it was 14 percent.
"¢ The rate of decline in full-time employment rate in the 12 years ending 2012 ranged from 8 percent to 14 percent: high school grads fell from 66 percent to 53 percent; some college, or with an associate's degree, from 69 percent to 55 percent; and bachelor's from 78 percent to 70 percent.
"¢ Baby boomers are remaining employed longer. From 1983 to 2012, the employment rate for those ages 55 to 64 rose from 52 percent to 61 percent. "Investing in education and training programs for the young isn't to the detriment of the old, but prioritizing consumption in government budgets will likely crowd out investments in youth in the near future if current trends continue."
The Georgetown University Center on Education and the Workforce is an independent, nonprofit research and policy institute that studies the link between individual goals, education and training curricula and career pathways. The Center is affiliated with the Georgetown McCourt School of Public Policy. For more, visit CEW on Facebook and @Cntredwrkfrce on Twitter.