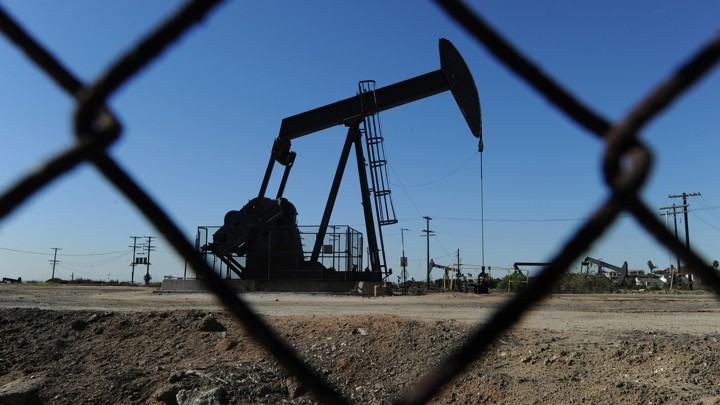 This article is from the archive of our partner

Although oil and gas drilling on public lands continued during the shutdown, the Interior Department's Bureau of Land Management stopped approving permits for new oil and gas wells when funding lapsed Oct. 1. Now that the government is back to work, an estimated 3,000 permit applications are pending review, a backlog that generated criticism from both sides during the shutdown.
President Obama and other Democrats blamed Republicans and maintained that the pause stalled America's energy boom. Most oil and gas producers, however, say the hold on federal permitting won't have a major impact on their bottom line, leading Republicans to accuse the administration of pushing empty rhetoric.
"Republicans say they're very concerned about drilling," Obama said at a news conference on Oct. 8. "Well, one of the things that happens when the government shuts down is, new drilling permits aren't processed. So why would the Republicans say to the folks who are interested in drilling for oil, 'Sorry, we can't let those things be processed' "?
A press release from the office of Sen. Edward Markey, D-Mass., also said last week that "the Republican-led shutdown of the U.S. government is halting energy production on federal lands," while Senate Energy and Natural Resources Committee Chairman Ron Wyden, D-Ore., made a similar charge during a panel meeting. He called domestic energy production "an extraordinary success story" and went on to say: "The government shutdown puts that success story at risk because you cannot get new permits."
But representatives of the oil and gas industry say the hold on permitting did not make a significant dent in their operations.
"It'll cause some inconvenience, but it can take up to two years for the federal government to approve a permit, so producers are used to waiting a long time as it is," said Kathleen Sgamma, vice president of government and public affairs for the Western Energy Alliance, a regional trade group for oil and gas producers.
Dan Whitten, a spokesman for America's Natural Gas Alliance, had a similar assessment. "Historically, permit processing has been an area where we feel the Interior Department could do things a little more quickly — with or without a shutdown — so to the extent that the shutdown has slowed the process further that's not good, but more broadly we just think the government should get back to work," he said earlier this week.
Conservatives sided with the industry and took aim at Obama for shifting blame to Republican lawmakers.
"The Obama administration has already dramatically slowed down approval times for new permits — imposing so many layers of red tape that it is now a multiyear process," House Natural Resources Committee Chairman Doc Hastings, R-Wash., told National Journal Daily before the shutdown ended on Thursday. "This government shutdown will hardly make a difference in approval times."
Robert Dillon, communications director for Republicans on the Senate Energy and Natural Resources Committee, agreed, saying the president's remarks amounted to little more than a political ploy. "The administration thinks that taking the part of oil and gas development is going to win the day and make Republicans look bad," Dillon commented. "The fact is, it takes two years or a year and a half to get a permit normally — so what, it will take two years and two weeks now? This is manufactured pain by the administration. It's all politics."
This article is from the archive of our partner National Journal.
We want to hear what you think about this article. Submit a letter to the editor or write to letters@theatlantic.com.
Clare Foran
is a former associate editor at
The Atlantic
.