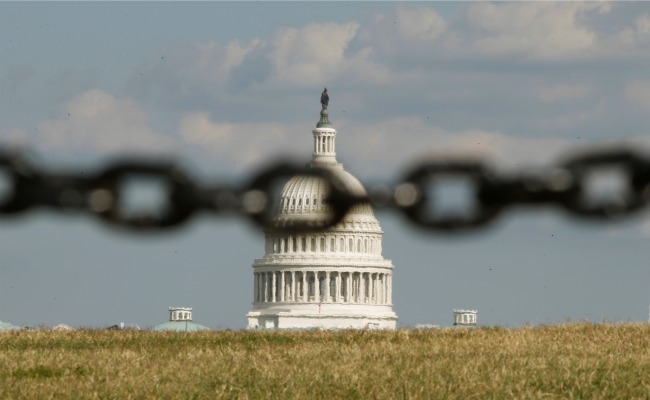 One could easily lose track of why precisely the government is shut down today and think of it as just a proxy battle in the midst of partisan trench warfare. So here's a reminder: This was a battle over whether the government ought to try to guarantee that all Americans have health insurance, as Democrats believe, or whether that's a dangerous overreach, as Republicans do.
As Tuesday dawns, the government is closed for the first time in 17 years, but Obamacare remains in place, and takes a leap toward implementation today as online exchanges launch. Whatever happens in the coming days, the fact that the Affordable Care Act survives is a defeat for the GOP -- and the latest in a string of victories, for a law that has been repeatedly bloodied but somehow still stands.
Beginning in summer, conservative activists hatched a plan to kill the law by defunding it when Congress moved to fund the government in fall. The idea started on the fringe and seemed like fantasy. But a small band of Republicans in both the House and Senate decided in late summer to take up the cause, and with the help of conservative activists and powerful groups like the Heritage Foundation, they gradually convinced a substantial portion of the Republican caucus to go along with them, against the wishes of party leaders. Eventually, the rebel group -- led by Senator Ted Cruz -- managed to derail the continuing resolution on the budget needed to keep the government open. By midnight Monday, the hardliners had the strength to prevent the budget resolution, but they never had enough to muscle major cuts to Obamacare through the Senate and on to President Obama -- who had vowed to veto them anyway.