State Department to Determine How Much Crude Would Ship by Rail in Absence of Keystone XL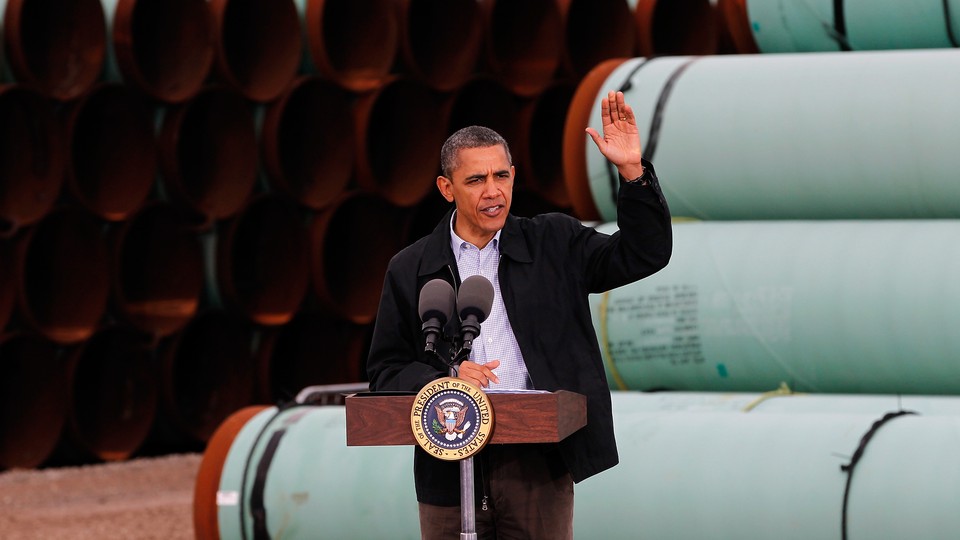 In a final review of the proposed Keystone XL pipeline, the State Department is reported to be analyzing whether the same amount of crude would move from Alberta, Canada, to Gulf Coast refineries by rail if the pipeline is not built, Reuters reports.
If State determines that the pipeline's construction would not dramatically alter the transportation of crude given current supply-chain logistics, it may be more likely to recommend Keystone XL. In a previous review of the pipeline, the department concluded that crude would be extracted from Alberta's oil sands at nearly the same rate even in the absence of the pipeline. Since that time, Canada has added infrastructure to expand the shipment of oil-by-rail.
But some rail operators say rail cannot match the capacity of the pipeline. "We can move large volumes, but it will always be a niche service," said Gary Kubera, president and CEO of Canexus, a Canadian company that has invested in oil-by-rail terminals.
President Obama has said he will only approve the project if it does not add substantially to greenhouse-gas emissions produced by the extraction of crude from Alberta's oil sands.
Industry backers say that the oil will be transported to refineries with or without the pipeline and that Keystone XL will not have a significant impact on carbon emissions. The Environmental Protection Agency has said, however, that the higher costs associated with shipment of oil-by-rail would slow development of Canada's oil sands.
Environmental groups oppose the pipeline, saying it would have a harmful impact on the environment and greatly speed oil sands extraction in Canada, contributing to greenhouse-gas emissions.