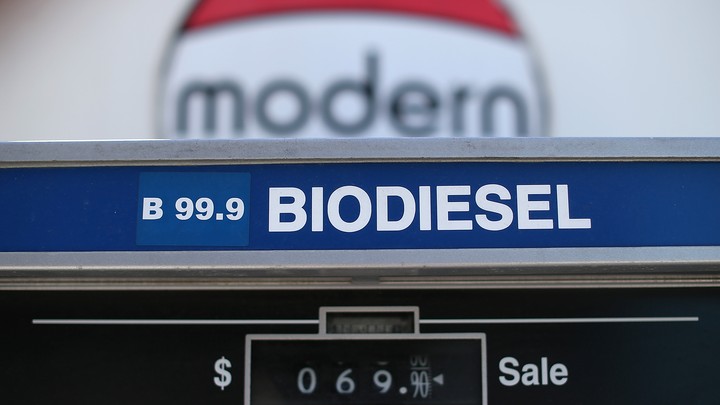 As the government shutdown drags on, the release of the 2014 targets for the renewable-fuel standard could be delayed, E&E reports (subscription required).
Under the mandate, which requires refiners to blend biofuels with gasoline, the Environmental Protection Agency must determine the amount of renewable fuels to be mixed with gasoline blends in 2014 by the end of November. However, now that all nonessential government activity has been halted, this date may be pushed back.
"With the government shutdown, we're not sure anymore. We're hoping to see something in October," Bob Greco, director of downstream activities for the American Petroleum Institute, the largest oil and gas trade association in the U.S., told E&E. "The longer the government shutdown goes on, the longer this is going to get delayed, unfortunately."
We want to hear what you think about this article. Submit a letter to the editor or write to letters@theatlantic.com.
Clare Foran
is a former associate editor at
The Atlantic
.