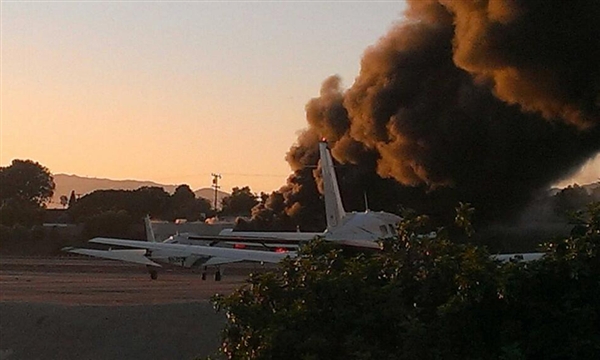 From Tennessee:

From Washington. D.C.:

From Southern California (about crash shown above):

From the South Pacific:

These damned leeches and goldbricks on the federal NTSB payroll. Better off without them. In the same spirit, a comment from the head of the NIH after America's latest Nobel Prize sweep in the sciences:
"This is a stark reminder of how these are the best of times and the worst of times for American biomedical research," Dr. Francis Collins, the N.I.H. director, said in an interview on Monday. "Today we celebrate the three N.I.H.-supported Nobel Prize winners, but we're being slammed by sequestration and a government shutdown."

Even before the shutdown, scientists were facing severe budgetary difficulties that restrict the kind of research that led to this year's Nobel Prize, Dr. Collins noted. "How many potential future Nobel Prize winners are struggling to find research support today, or have been sent home on furlough?" he said. "How many of them are wondering whether they should do something else — or move to another country? It is a bitter irony for the future of our nation's health that N.I.H. is being hamstrung this way, just when the science is moving forward at an unprecedented pace."
We want to hear what you think about this article. Submit a letter to the editor or write to letters@theatlantic.com.
James Fallows
is a staff writer at
The Atlantic
and has written for the magazine since the late 1970s. He has reported extensively from outside the United States and once worked as President Jimmy Carter's chief speechwriter. He and his wife,
Deborah Fallows
, are the authors of the 2018 book
Our Towns: A 100,000-Mile Journey Into the Heart of America
, which was a national best seller and is the basis of a forthcoming HBO documentary.