Russia's 'Zero Waste' Olympics Is Dumping Waste Everywhere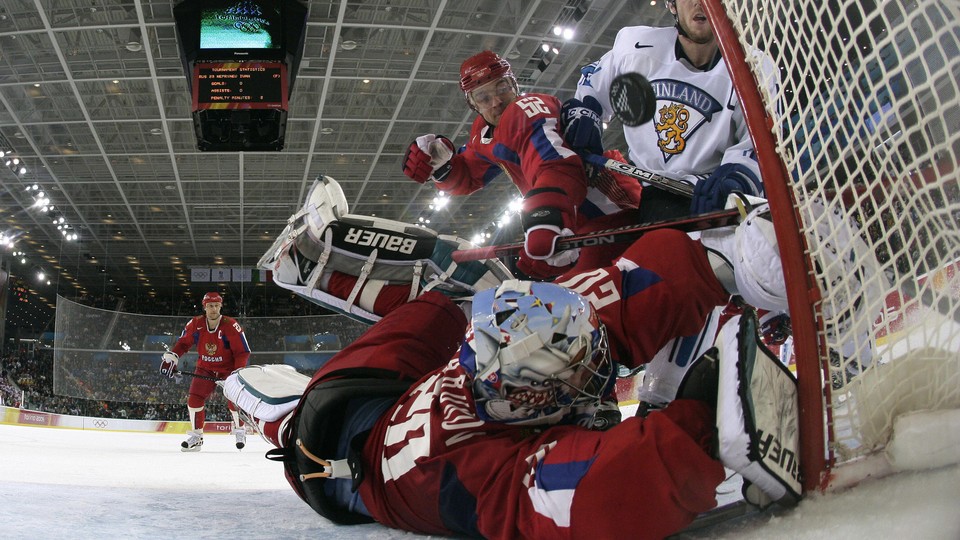 In 99 days, Russia will host what it touts as the cleanest Olympic Games ever. But that's not even close to being true.
The construction waste the country pledged not to dump is being left in illegal landfills, topped with clay and bulldozed over to disguise its presence, AP reports. Tires, spray cans, and concrete slabs lay buried outside Sochi, and some think the location of the dumping could threaten the city's water supply. The Russian Water Code, says Al Jazeera America, is supposed to protect that area from any dumping, as nearby underground springs supply nearly half of the city's water.
If Russia had any plans to meet its "zero waste" pledge, they've been well-hidden: The $51 billion Olympics budget has no allotment for waste treatment. Fines to the Russian state-owned rail monopoly caught dumping the waste have so far totaled all of $3,000. And locals are complaining to the media that dumping is ongoing at a pit the government says is closed.
"Authorities are telling us that this quarry is illegal and that it has been closed, but you can see that it's still here," said Alexander Koropov, a local leader in the village of Akhshtyr. "We don't know what to do. We would like to petition God, but we haven't got his address. He's the only person we haven't petitioned yet."
From a bulletin touting the environmental policy of the Sochi Olympics:
The main effect of the Strategy is the introduction and implementation of the 'zero waste' principle. This principle implies an environmentally friendly approach to the acquisition of various goods and their disposal, designed to ensure that any waste generated in the course of the preparation and staging of the Games does not do any damage to the environment. With this aim in mind, the Sochi Games will implement a waste-segregation process and ensure that the maximum amount of waste is sent for reuse or recycling.