Rhee's D.C. Teacher-Evaluation System Is Working
Roundup: D.C.'s controversial teacher evaluation has improved teacher quality, according to a study from two well-regarded researchers.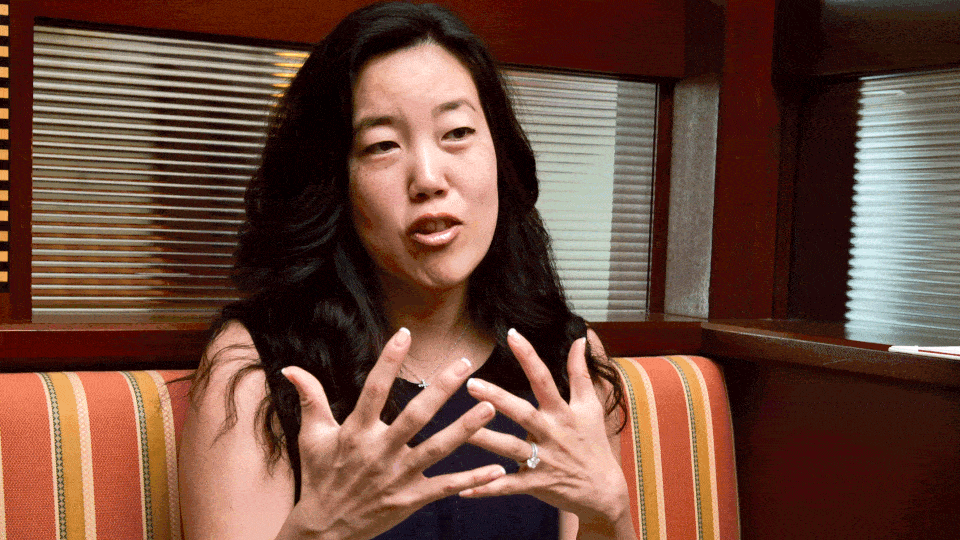 Every week, The Next America produces a collection of education articles that catch our eye. These date from Oct. 14-21.
Study Finds D.C.'s Controversial Teacher- Evaluation System Is Working. The IMPACT system — started by Michelle Rhee when she was chancellor of Washington's public schools — has caused more low-performing teachers to leave the school system and seems to have improved the performance of both strong and weak teachers, according to a study by Thomas Dee of Stanford University's Graduate School of Education and James Wyckoff of the Curry School of Education at the University of Virginia. Teachers judged effective, by classroom observation and test scores, received significant raises.  The New York Times's Economix blog has a good review of the findings released last week, while the American Enterprise Institute's Rick Hess in Education Week offers some thoughts on what makes IMPACT unique.
Almost Half of Public-School Students Are Low Income. Forty-eight percent of public-school students now qualify as low-income, compared with 38 percent a decade ago, according to a new report from the Southern Education Foundation. In 17 states, more than half of children are eligible for free or reduced-price lunches. Thirteen of the 17 states are in the South. The Atlantic Cities
Philadelphia Schools Get Injection of Funding. Pennsylvania Gov. Tom Corbett, a Republican, has released $45 million in state funding to allow 400 teachers, counselors, assistant principals, secretaries, and others to staff the city's cash-strapped schools. The number of school nurses won't be increased — a mistake, advocates say, citing the death last month of a sixth-grader who suffered an asthma attack at a school without a nurse. Philadelphia Inquirer
California Law Increases Transfer Opportunities for Community-College Students. A California law will give community-college students more opportunities to transfer to California State University campuses — at least, that's the goal. Faculty leaders at both community colleges and Cal State say the bill signed by Democratic Gov. Jerry Brown just makes the transfer process even more complicated. EdSource
Chicago Suburbs Aim to Diversify Teaching Workforce. In Chicago's suburbs, there can be up to a 75 percentage-point gap between the share of minority students in a school district and the teachers in front of the classroom. School districts are fanning out to college job fairs to recruit a more diverse teaching force — but they face a challenge, because fewer minorities than whites enter the teaching profession. Daily Herald
CFPB Scrutinizes Servicing of Student Loans. Borrowers of private student loans submitted more than 3,800 complaints to the Consumer Financial Protection Bureau last year. According to the bureau, the majority of high-debt borrowers have private loans. Private loans generally have higher interest rates and lack some consumer protections available with federal loans. The New York Times