Q&A: ACA Basics Beyond Language Barriers
Translating the particular into 15 languages is only one of the hardy challenges that Obamacare faces during the rollout to America's communities of color.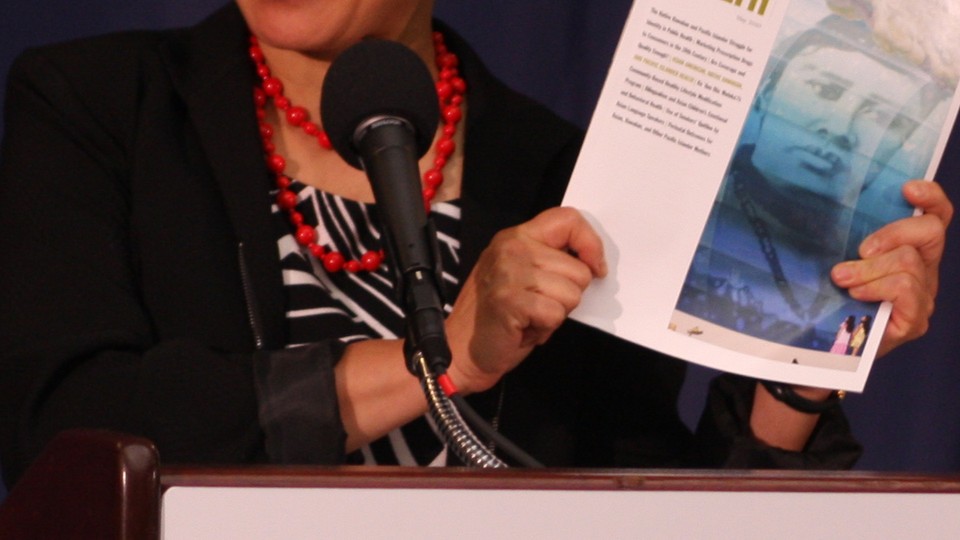 Kathy Ko Chin  poses questions she thinks need to be asked, from her position as president and CEO of the Asian & Pacific Islander American Health Forum.
Complaints about HealthCare.gov have been piling up. Are people actually able to enroll and what effects will this have on the enrollment goals and success of the law?
As President Obama has acknowledged, there have been some early technical setbacks, resulting in long wait times and issues processing applications. The good news is that wait times are improving and addressing these issues is a top priority. Remember, health reform is different in every state, and for the states operating their own marketplace, the news has been promising. New York, for example, has had skyrocketing demand for coverage, and Washington state has posted some great numbers in the past three weeks. One thing is certain, despite the back and forth polling on the law, the 20 million visits to HealthCare.gov tell us that Americans are excited about their new coverage options and hungry to get enrolled.
The individual mandate is linked to two major changes the Affordable Care Act made to how insurance companies operate in the individual market. Under the ACA, insurance companies can no longer deny coverage on the basis of a preexisting condition and they cannot charge sick people more. The mandate is designed to create a broad insurance pool by requiring everyone, both sick and healthy, to have coverage. Without a mandate, healthy people could wait until they actually need insurance, creating an unbalanced insurance pool dominated by those with expensive medical needs. This would drive up premiums for everyone and is known as "adverse selection." The nonpartisan Congressional Budget Office found that getting rid of the mandate would raise premiums by 15 percent to 20 percent.
Kathy Ko Chin is president and CEO of the Asian & Pacific Islander American Health Forum, a nonprofit that focuses on policy, programs, and research to improve the lives of Asian-American and Pacific islanders. (Courtesy photo)More than 24 million people in the United States are considered limited-English proficient, and several LEP studies have documented the consequences of communication barriers in health care. However, the federal government only plans to have insurance applications in English and Spanish. Will this be detrimental to the ACA achieving its chief goal?
Due to budget constraints, there is not enough money to translate the health-exchange application into the minimum 15 languages needed. The Health and Human Services Department has set up an in-language hotline that is supposed to offer assistance in 150 languages. However, testing on the ground has revealed some problems with the hotline, with wait times of up to eight minutes for languages other than Spanish and particularly for Asian and Pacific Islander languages. This will be a major problem as open enrollment moves forward. States like California and dozens of health advocates across the country are working to provide in-language materials to ensure that those who do not speak English at all or not very well are not left out of the open-enrollment process.
Analysts have said the marketplace will only be successful if it can get enough young, healthy people in the insurance pools. Will young people actually sign up or just pay the penalty for not having coverage?
That's correct; to keep premiums affordable for everyone, healthy young people must sign up for coverage in the marketplace, and analysts believe that will happen.
With 19 million uninsured young adults, the "young invincible" idea is really a myth. Research shows that when young adults are offered coverage they can afford, they take it. Already, 2.5 million young adults have chosen to stay on their parents' plan.
This tells us that young adults want and need coverage. Under the law, those making less than $45,960 will get financial assistance that, depending on their state and income, could bring coverage to under $100 a month. The question during open enrollment isn't as much as do young adults want coverage; it's how to make sure they know what their options are and can afford coverage.
Most businesses in the U.S. are small businesses, and the most recent census data, released in 2010, indicated about 21 percent of U.S. businesses are owned by minorities. There have been reports of businesses laying off employees or cutting their hours because of the ACA. We've also heard that the ACA will help small businesses afford health insurance for their employees. So how will the ACA really affect small businesses?
There is a lot of confusion about the ACA among business owners, and some are taking action, such as cutting employee hours, because they simply do not know how the law will really affect them. Other employers, namely larger ones, are making changes that are influenced by factors other than the ACA.
The ACA helps to level the playing field for small businesses (defined as having fewer than 50 employees) by offering them access to a marketplace where they can shop for and buy the same kinds of insurance plans that were previously only affordable for large companies. Small employers can also get tax credits to help them cover the cost of monthly premiums. By offering health insurance coverage, small businesses will now be able to attract and retain more employees. Even if small employers choose not to provide insurance, their employees will now have new, affordable health insurance options in the individual Marketplace.
The U.S. spends more on health care than most industrialized nations. In 2011, we spent more than 17 percent of our GDP on health. Will the ACA do anything to bring down costs?
We need to realize that the United States' inflated health-care spending is the result of a number of complex factors. The ACA helps to address some, but not all. We spend more of our GDP on health care than most other nations, and we spend almost twice as much per person than those same nations. The reasons are multifold, including the high cost of health insurance and correspondingly high numbers of uninsured Americans, administrative and billing costs, pricing for health services and use of expensive testing, among many other factors.
The ACA is a huge start, but it will not fix everything. The law will drastically reduce the number of uninsured, improve access to affordable preventive health care, eliminate insurance company practices that have kept Americans uninsured or underinsured, and implements new payment reforms. These reforms include changes to how Medicare pays for preventable hospital admissions, new health care delivery models, and other strategies to improve health outcomes and lower costs.