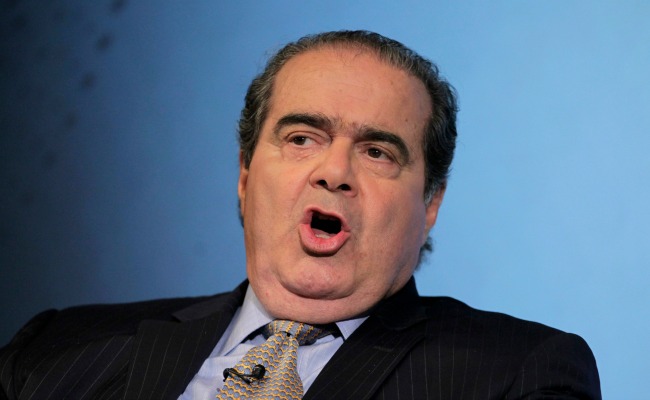 "Aggregate limits [on campaign contributions] combat corruption," Solicitor General Donald Verrilli told the Supreme Court in the case of McCutcheon v. Federal Election Commission this week. But never did he explain—in a way that this Court could understand at least—just how. The risk of removing aggregate limits, he insisted, was an illegal "quid pro quo." Yet if each individual contribution within the aggregate falls below the legal limit, how does adding them all up somehow render them corrupt?
The closest the government came to answering that question was a single passage buried in the middle of the argument. "If you take off the aggregate limits," the government argued, then "less than 500 people can fund the whole shooting match, [with] a very real risk that the government will be run of, by, and for those 500 people."
That number is a bit exaggerated. We're never going to have a system in which just 500 people fund the elections of 535 senators and representatives. But multiply that number by 50: Imagine 25,000 people funding "the whole shooting match." The question remains: why would that be "corruption," so long as none of the 25,000 gave any individual candidate more than the individual maximum amount?