Megabanks Release Plans for Fed-Assisted Suicide
Want to know how Wall Street's biggest names plan to die gracefully? Now you can.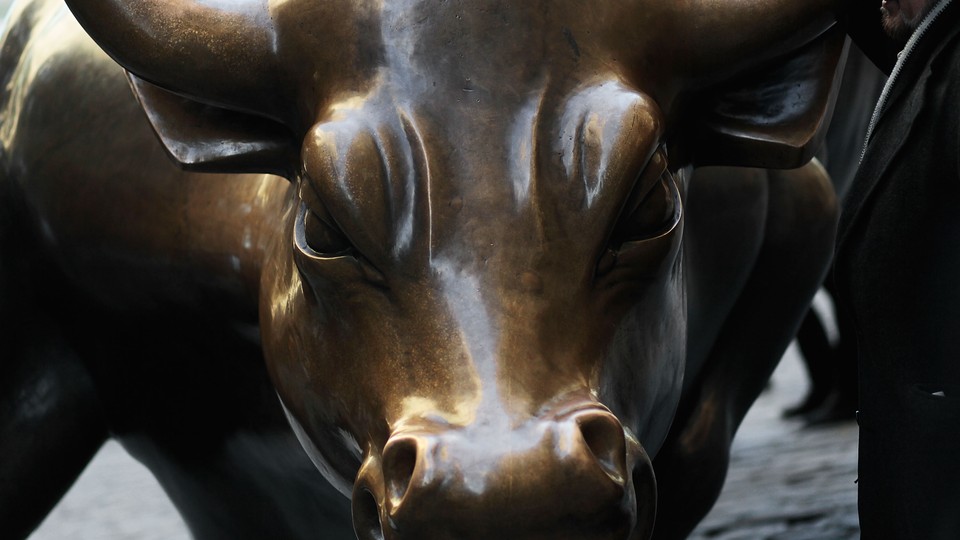 Since the 2008 financial collapse, Wall Street's biggest banks have promised they have plans in place to collapse without dragging the world economy down with them. Now the public can see how they plan to do it.
The Federal Reserve Board on Thursday released a portion of the banks' plans for "rapid and orderly resolution" in the event their finances fall apart and they collapse.
The plans released today are the banks' second attempt to sell regulators on their resolution plans. The Fed — alongside their co-regulator, the Federal Deposit Insurance Corp. — rejected a round of plans submitted in 2012, saying they were inadequate to ensure the system would remain stable.
The plans are a requirement of the 2010 Wall Street reform law and are a key piece of Congress's efforts to ward off future taxpayer bailouts for the largest banks.
The current set of requirements is for financial firms that control $100 billion or more in U.S. nonbank assets, and some of the firms are listed as controlling more than $250 billion in U.S. nonbank assets. Those include Bank of America, Barclays, Citigroup, Goldman Sachs, and JPMorgan Chase.
Banks with between $50 billion and $100 billion are required to submit their plans by the end of 2013.
Under the law, the banks must make a portion of their plans public, but there is a confidential section as well. Below are links to the public sections of some of the best-known banks.
Bank of America, Barclays, Citigroup, Deustche Bank, Goldman Sachs, JPMorgan Chase, Morgan Stanley and Wells Fargo. Here's the Fed's announcement and full list.