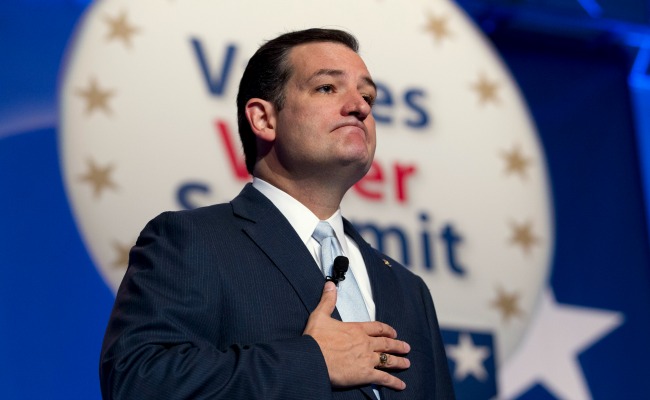 Friday was a difficult day to wake up Republican in America. With the government shutdown entering its 11th day, a poll conducted by the Wall Street Journal and NBC News had definitively quashed any hopes that people might be taking the GOP's side in the standoff. Americans blamed Republicans over the president by a 20-point margin for the shutdown; the GOP's rating was at its lowest point in the pollster's history. Shutting down the government to demand that the president's unpopular health-care law be stopped had somehow made both President Obama and his health-care legislation more popular.
You might expect this news to put a damper on a roomful of conservatives. In official Washington, Republicans were in a full-on panic; commentators called the party suicidal, and lawmakers began scurrying toward a resolution to the standoff. But Senator Ted Cruz of Texas—the man whose adamant resolve and 21-hour filibuster had helped bring on the stalemate, earning him the loathing of many of his colleagues—was in a defiant mood.
Taking the stage at the Values Voter Summit, an annual gathering of religious-right activists, Cruz announced that they were winning the fight. "I am here this morning with a word of encouragement and exhortation!" Cruz said. A woman in the front row shouted a passage from Romans: "If God is with you, who can be against you?" "I receive that blessing," Cruz said somberly.