Immigrants Injecting Life Into the Rust Belt
In places like Baltimore, Detroit, and rural southeastern Iowa, immigration has slowed — and in some cases reversed — decades of population loss.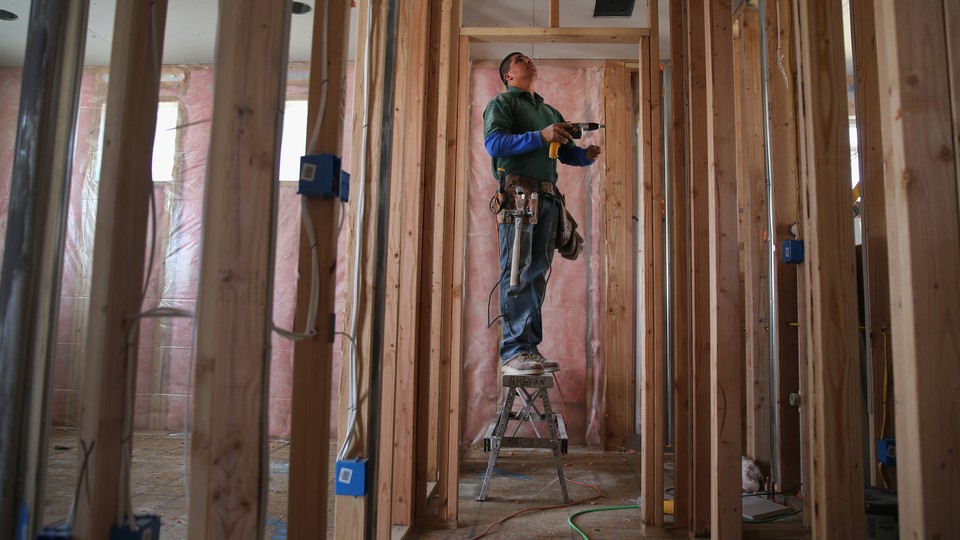 Amid the debate over potentially the biggest reform of immigration law in 50 years, American communities struggling with decades of population loss and economic decline are being revitalized by newcomers. The economic contribution of immigrants in high-skilled fields is relatively well known, but less acknowledged are the contributions that blue-collar immigrants play in revitalizing depressed communities and economies, both as manual laborers and small-business entrepreneurs.
Andrew Wainer is a senior immigration-policy analyst for the Bread for the World Institute.In Rust Belt places such as Baltimore, Detroit, and rural southeastern Iowa, immigration has slowed — and in some cases reversed — decades of population loss. In July 2012, after 60 years of population decline, the Census Bureau reported an increase in Baltimore's population. The increase was attributed in part to growing international migration. Detroit is infamous for its population decline, which has continued since 1950. But it would be worse if it were not for the influx of immigrants from Latin America. Between 2000 and 2010 Detroit lost 237,000 residents — 25 percent of the total population in just 10 years. But the city's southwest immigrant neighborhoods, an area known as "Mexicantown" actually increased in population. While the city lost 41,000 whites and more than 185,000 blacks during this decade, it gained 1,512 Latinos.
But immigration isn't only revitalizing struggling cities; newcomers also inject life into rural American communities that could otherwise be vanishing. Rural Iowa has lost population every decade since 1920; there are fewer people in rural Iowa than there were a century ago. But immigrants have sustained some Iowa towns that otherwise would disappear. Between 2000 and 2010 Iowa's Latino population increased by 84 percent, even as the total state population increased only 4 percent over the same decade. As other cities in southeastern Iowa have declined, towns like West Liberty (population 3,742) have a stable population and economy due to immigration. West Liberty recently became the first town in the state to have a Latino majority.
In addition to supporting communities that are experiencing overall population loss, immigrants — including low-skilled ones — are making disproportionate contributions to Rust Belt economies. Research by the Fiscal Policy Institute found that although immigrants make disproportionate contributions to the U.S. economy overall, they make even more disproportionate economic contributions based on their population in Rust Belt cities like Detroit, Baltimore, Pittsburgh, and St. Louis. This is true more in the Rust Belt than in traditional immigrant gateway cities like Los Angeles, Miami, and New York.
As they have been throughout much of U.S. history, immigrants are also a disproportionate number of our country's entrepreneurs, and their business initiative is evident in revitalizing Rust Belt commercial corridors. Immigrant entrepreneurship is an American tradition. Andrew Carnegie escaped poverty as a child in Scotland, came to the United States in 1848 and became a captain of industry and leading philanthropist. Today immigrant entrepreneurs — large and small — contribute dynamism and innovation to the economy.
While immigrants are 13 percent of the national population and 16 percent of the labor force, they comprise 18 percent of small business owners. Immigrants' propensity for business ownership is even more pronounced in the Rust Belt. While 8 percent of Detroit residents are immigrants, they comprise 17 percent of all business owners. In Baltimore the foreign-born represent 9 percent of the population and 21 percent of entrepreneurs. Nationally, immigrant-owned small businesses employ 4.7 million people and generate $776 billion in income.
But the efforts of Rust Belt cities to attract newcomers are sometimes at cross purposes with a federal immigration-enforcement system that targets immigrant families, workers, and entrepreneurs who support local economies. In Detroit for example, immigration advocates say that enforcement and increased deportations are slowing the urban revitalization in the southwest part of the city that occurred during the early- and mid-2000s.
To realize their full potential economic impact in the Rust Belt, unauthorized immigrants need legalization and a path to citizenship. Without this, unauthorized immigrants are subject to living in a climate of fear even as they work to help America's struggling cities and towns survive. While immigration alone is not a sufficient policy tool for urban and rural renewal, it is part of the solution, and there is a growing body of research on the contributions of immigrants — including low-skill immigrants — to economic growth and even job creation for U.S. natives. It is up to federal policymakers to reform our immigration system so that newcomers can support their families and make a fuller economic contribution to the nation — particularly in the cities and towns that need them most.
Wainer authored the report, "A Tale of Two Cities (and a Town): Immigrants in the Rust Belt." He can be reached at awainer@bread.org.