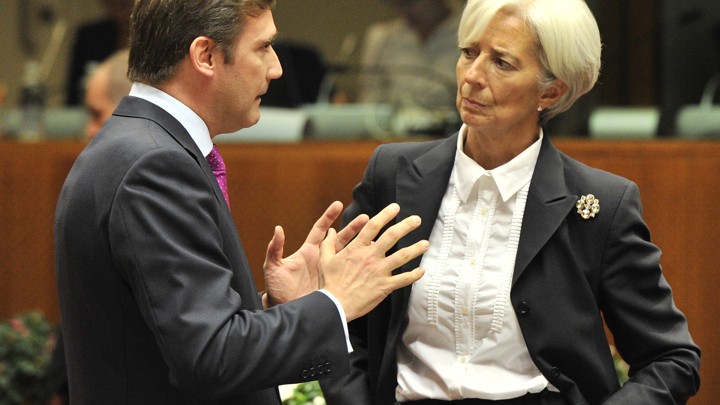 Managing Director of the International Monetary Fund Christine Lagarde is joining the call for international action on climate change, The Hill reports.
Speaking at an event hosted by the World Bank and the IMF on Tuesday, Lagarde stressed the need for global action to reduce greenhouse-gas emissions. She also said that unless developing nations invest in renewable energy and take steps to cap emissions, atmospheric levels of carbon will continue to rise.
Lagarde made an economic argument for efforts to fight pollution. "Economic instability results from the environmental damages affected by climate change," she said.
We want to hear what you think about this article. Submit a letter to the editor or write to letters@theatlantic.com.
Clare Foran
is a former associate editor at
The Atlantic
.