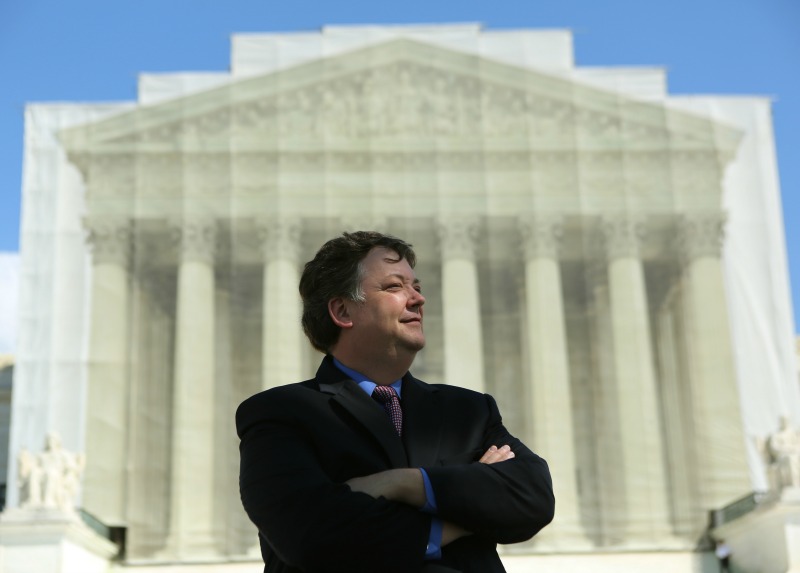 "Chutzpah," wrote the late Leo Rosten, "is that quality enshrined in a man who, having killed his mother and father, throws himself upon the mercy of the court because he is an orphan."
Here's another example:
Mr. Chief Justice and may it please the Court, three years ago, in Citizens United v. Federal Election Commission, this Court tore a gaping hole in the system of campaign-finance regulation designed by Congress over 30 years. The result has been disastrous: a flood of dark money that now dominates elections, drowning out ordinary citizens and even the candidates and parties themselves. The solution to this problem is simple: This Court should tear another gaping hole in what's left of the system so that the rich can give more—maybe much more—directly to the candidates and parties. What could possibly go wrong?
That, in essence, was the message delivered to the Court Tuesday by lawyers for Alabama businessman Sean McCutcheon and the Republican National Committee. His attorney argued that because Citizens United unleashed "independent expenditures" while allowing the government to limit the amount of money contributed directly to campaigns, rich people are giving to PACs rather than to candidates or party committees. Why not let us wet our beaks too?