Geography Trumps Party on Renewable Fuels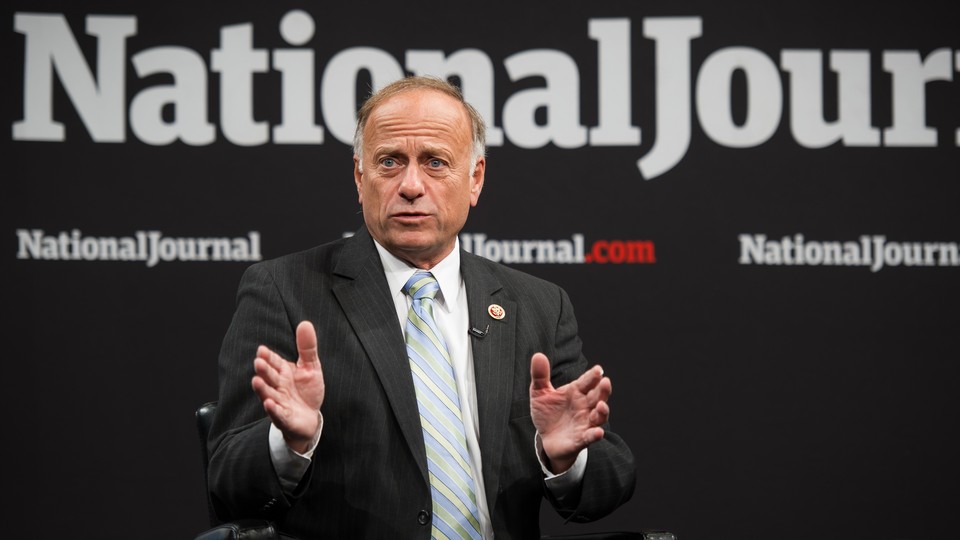 {{ BIZOBJ (video: 4493) }}
It's not often you'll see a Republican defending a government mandate or a Democrat disparaging renewable fuels. But such was the case Wednesday at a National Journal forum that showed the extent to which politicians' views on the renewable-fuel standard depend more on where they're from than the party they represent.
"Yes, it is a mandate. But it's a mandate that's for the purpose of market access," said Rep. Steve King, R-Iowa, whose constituency likes the higher demand for corn brought about by the requirement to blend increasing amounts of corn-based ethnol into gasoline.
But that success has come at the expense of other agriculture sectors, countered Rep. Peter Welch, D-Vt., and has increased prices for other corn products such as livestock feed.
"Rep. King, like me, is influenced by who he represents," Welch said. "I hear from [dairy] farmers who are paying a higher price, he hears from farmers who have done extremely well."
King argued that a repeal or cutback of the mandate could kill the ethanol industry, leaving petroleum with a de facto monopoly and driving up gas prices. The standard, he said, is an instance where government intervention can increase marketplace competition. Eliminating ethanol would take 26 percent of fuel off the market, according to King.
"If you took that out of the marketplace, you would see gas prices go up dramatically," he said. "If you take a supply out, you'd see a dramatic change."
Consumers are more likely to be affected by higher food prices, Welch said, acknowledging a rare instance where he found himself aligned with the petroleum industry.
"I'm oil all the way on this one," he said. "It's indisputable right now that the mandate has a huge impact on the production of corn, in diverting it into ethanol.... It's had an impact on the cost of food. It's had an impact on developing countries" that are vulnerable to higher-cost food imports.
Welch said he doesn't support full repeal of the renewable-fuel standard, but the corn-based ethanol requirements have proven burdensome to consumers. "It's been a flop," he said.
Panelists from the restaurant, livestock, and small-engine industries agreed. Along with higher food prices, the standard is hurting consumers who are unaware ethanol can be harmful to their small-engine products, said Outdoor Power Equipment Institute President Kris Kiser.
Renewable-energy and biofuels advocates argued that the standard has helped push the U.S. forward in developing sustainable fuels, and that continued implementation would encourage that growth.
Peter Lehner, executive director of the Natural Resources Defense Council, said environmentalists can see both sides of the issue. The corn-based ethanol mandate is harmful, he said, but the standard as a whole "is moving us to where we eventually need to be" with renewable energy. Congress can't be expected to effectively tweak the mandate, he said, so green advocates have to accept the bad with the good.
Any discussion on changing the standard, said King, should factor in the corn farmers who have a huge stake in continued demand. He noted that corn production, once about 80 bushels an acre, is now more than 200.
As he put it, "If we're not going to turn some of this into fuel, what are we going to do with all this corn?"