Fukushima Faces Another Leak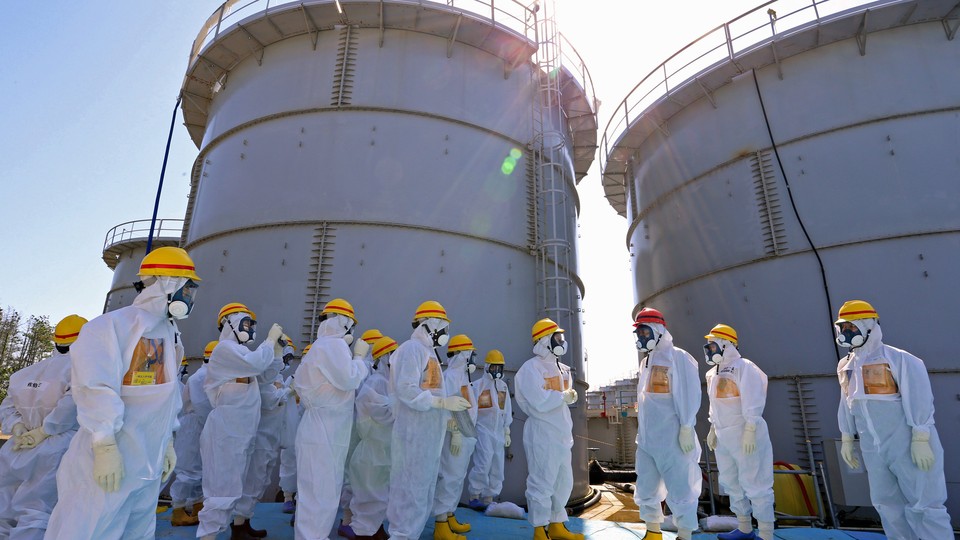 More radioactive water has leaked at Fukushima, AP reports, after an overfilled storage tank spilled over at the crippled nuclear facility. The contaminated water is believed to have reached the Pacific Ocean.
The spill totaled just more than 100 gallons, a relatively small amount compared to the massive leaks that happened in the aftermath of the 2011 tsunami that severely damaged the plant. But the leak does add to concerns about Tokyo Electric Power's handling of the problem.
The Japanese government is planning to build enhancements to prevent leaks from further spreading into groundwater.