Fuel Tanker Crashes in Southern California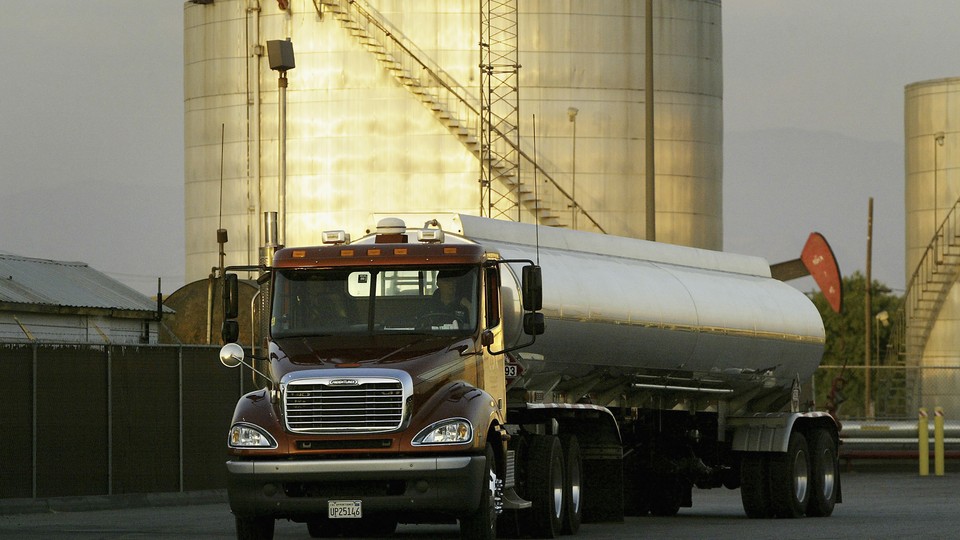 A truck carrying crude oil crashed on the Long Beach Freeway on Sunday, creating a massive fire, NBC reports.
The truck was transporting 8,000 gallons of crude, which spilled onto the freeway creating a massive oil slick that stretched across two lanes. No fatalities were reported and the driver was in critical condition.
The fire resulting from the wreck prompted the evacuation of residents living nearby. The spill's environmental impact has yet to be determined.