EPA Wants to Help You Sell Your Used Car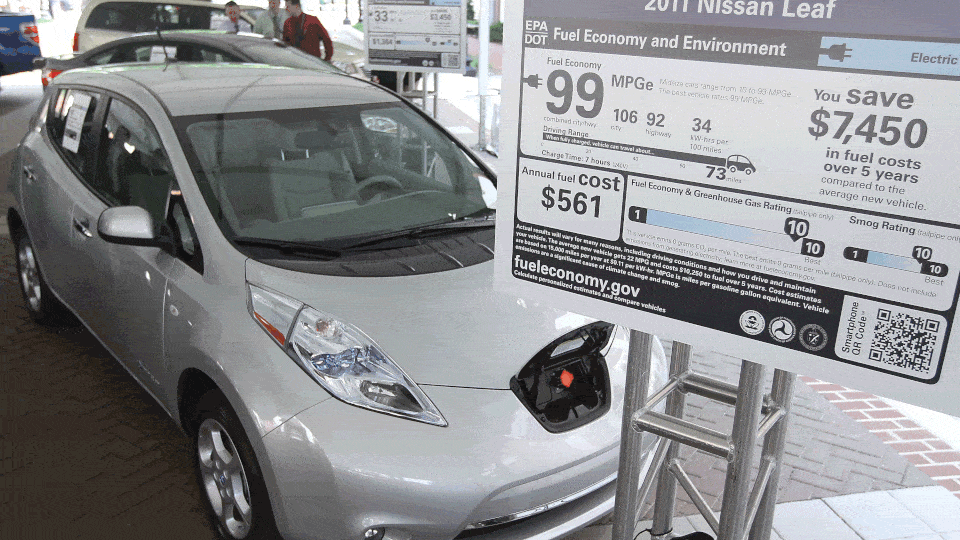 The Environmental Protection Agency wants to help you sell your used car. But you may not want its help.
For almost a year, EPA has required revamped fuel-economy stickers to be plastered on all new cars and light-duty trucks. Now, the agency, along with the Energy Department, is offering the printable labels for used vehicles on fueleconomy.gov.
EPA's Used Car Label Tool tracks makes and models dating back to 1984, factoring in various engine and fuel options to reach a government-standard fuel economy, along with information on carbon-dioxide emissions. But adding that sticker to your used car won't necessarily help you sell it.
"It's great news for the car shopper, perhaps not as good news for the car dealer," said Kelsey Mays, consumer-affairs editor at Cars.com.
That's because the government's calculations have changed since 2008, and cars manufactured before that have been downgraded about 2 to 3 miles per gallon from their original advertised fuel economy.
"The older test was biased a little high," said Doug Greenhaus, chief counsel for environment, health, and safety at the National Automobile Dealers Association. "In almost every instance, [the new test] is a lowering."
The new calculations add factors such as acceleration, air-conditioner use, and outside temperatures.
Of course, some used cars never got great gas mileage in the first place. The used-car mileage sticker "does kind of expose the fact that the car you're trying to sell is not as efficient as newer alternatives," Mays said.
Karl Brauer, the Kelley Blue Book's senior director of insights, said the stickers' use on used cars will be varied.
"A used Toyota Prius or Honda Fit might feature the stickers, but a Chevrolet Silverado or Dodge Challenger R/T probably won't," he said. "If they want to show off the fuel-sippers, that's when they'll use that label."
But if dealerships choose to use the stickers selectively, Mays said, "that would be pretty easy to see through."
Still, many in the industry say used-car dealers aren't upset about the stickers, because they already expect today's consumers to be knowledgeable. "People are getting more information," said Autotrader.com site editor Brian Moody.
Rather than swaying a consumer making a purchase on a whim, the stickers are more likely to help an informed customer narrow his or her options. "Most people are looking for the car they want, and then they're looking for a version of that car that gets good gas mileage," Moody said.
The stickers provide uniformity, allowing consumers to see a trustworthy estimate of fuel economy, rather than a company figure that may be skewed. Still, Moody said, the number for used cars is "much less of a promise and more of a guideline."
Reactions were mixed regarding whether the labels will become commonplace at dealerships. "It probably will," Moody said, as used cars become more efficient.
"Anybody who's selling a car, dealerships especially, are going to be looking for any edge they can get," he said. "What better way to get that edge than an official sticker from the government?"
Brauer wasn't so sure. "Car dealers don't have to post these stickers, and most probably won't unless they think it adds to a car's appeal," he said. "The overall impact will likely be limited unless and until these stickers become mandatory."