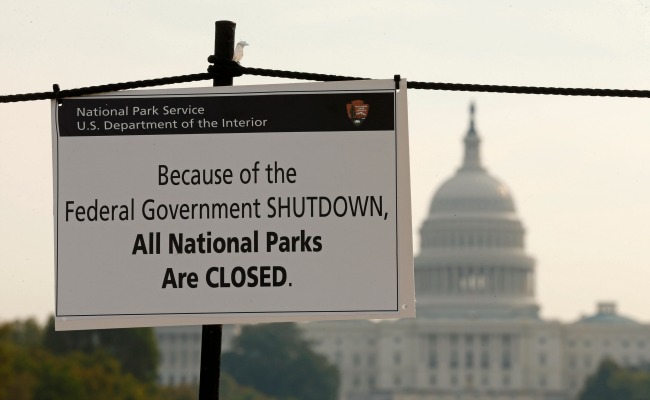 Even as Congress slouches toward a budget resolution, Democrats, moderate Republicans, and others who believe government can be a force for good need to acknowledge a communications risk: that calling this crisis of governance a "government shutdown" has hurt that project. It doesn't help to say that the government is "shut down" when, for most of what people think of as "the government," it's not.
After all, very little of the government ever stopped operating. The Washington Examiner's Byron York, for example, found a source on the Senate Budget Committee who estimated that, measured in dollars spent, "83 percent of government operations will continue." (And this was before Defense Secretary Chuck Hagel recalled 350,000 furloughed workers.)
So it's really been a "17 percent government shutdown," York concluded, which may help explain why "the effects of the shutdown, beyond some of the most visible problems, like at the monuments and memorials on the Washington Mall, don't seem to have the expected intensity."
That lack of "expected intensity"—at least over the course of a few weeks' time—makes sense: The U.S. military is still on watch around the globe; Social Security checks are still being deposited; TSA workers and air-traffic controllers are still keeping air travel safe. And state and local services like the DMV and public schools are of course unaffected. Were the shutdown to drag on for months, it's likely that we'd start to see much more of a disruption, but for now, things are mostly stable.