D.C. Republicans Hate Obamacare, but GOP Governors Have Learned to Love It
Executives in Democratic states have almost all embraced the Affordable Care Act's Medicaid expansion -- and seen their political fortunes improve.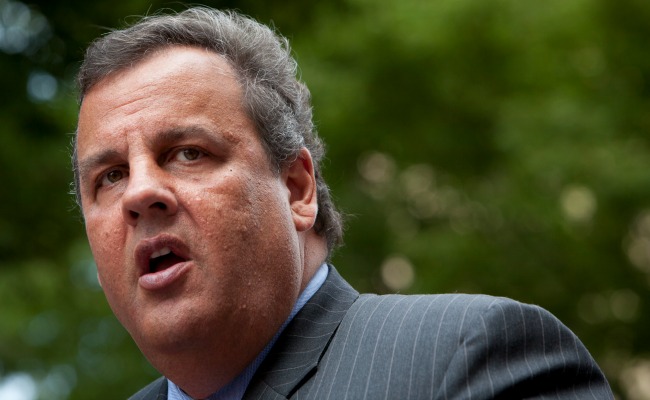 Republicans in Congress, you may have heard, are determined to stop Obamacare. So determined are some of them that they allowed the federal government to shut down when their efforts to stop the Affordable Care Act failed. But some Republican governors have a different view: Increasingly, they're turning to a controversial part of Obamacare to save them politically.
The latest was Pennsylvania Governor Tom Corbett, a dismally unpopular Republican who's up for reelection next year. After months of insisting his state wouldn't agree to expand Medicaid — a component of health-care reform that the Supreme Court made optional for states — Corbett suddenly flipped last month, announcing that Pennsylvania would negotiate with the federal government to accept the expansion money through a modified program.
If his plan is approved, Corbett would become the 10th of the 30 GOP governors to take advantage of the Medicaid-expansion funds made available by Obamacare — up from just four at the beginning of this year. Perhaps not coincidentally, most of the others are also vulnerable incumbents seeking reelection in 2014.
Michigan Governor Rick Snyder, for example, was damaged in his home state by a divisive battle over right-to-work legislation last December. A poll in June had Snyder trailing Democrat Mark Schauer by 4 points. But last month, after a heavy lobbying effort of his own party in the state legislature, Snyder got a Medicaid expansion passed in Michigan.* A subsequent poll put Snyder 8 points ahead of Schauer. "I think certainly the success of Medicaid expansion was a boost for him among independents and maybe even some Democrats," pollster Bernie Porn told MLive by way of explaining the surge.
The governors up for reelection next year were all elected in the 2010 Tea Party wave, many in states — like Michigan and Pennsylvania — that went on to vote for President Obama by wide margins in 2012. Now, their reelections hinge on their ability to win votes beyond the GOP base in a year when the Tea Party fervor has cooled substantially.
For many, the Medicaid expansion appears to offer such an opportunity. Though red-state conservatives like Texas Governor Rick Perry have resisted it as an expensive federal encroachment -- potentially leaving thousands uninsured who are too poor to qualify for health-care exchange subsidies but too well-off to qualify for standard Medicaid -- the expansion is initially 100 percent paid for by the federal government. Even in strongly Republican states where Obamacare is viewed unfavorably on the whole, the idea of expanding Medicaid is popular: One recent poll had 60 percent favoring the expansion in Georgia, though Republican Governor Nathan Deal has refused it.
The expansion gives Republican governors in Democratic states a point of collaboration with legislators, creating a benefit for their constituents at no cost to the state, at least at first. Two Southwestern Republicans with Democratic legislatures, Nevada's Brian Sandoval and New Mexico's Susana Martinez, were the first to embrace the expansion. In New Jersey, another strongly Democratic state, Republican Governor Chris Christie signed a budget expanding Medicaid this year, though he vetoed a proposal to make the expansion permanent.
Blue-state governors with Republican legislatures have had a trickier time. Ohio Governor John Kasich and Florida Governor Rick Scott would like to join the ranks of Medicaid-expanding Republicans, but both have been blocked by their own party in their respective legislatures. Kasich has stormed the state to make the case for expansion -- "We need this program to treat and help the working poor get comprehensive health care," he told a Cleveland-area audience in mid-September -- and as he has done so, his approval ratings have climbed to their highest level since he took office. Scott's embrace of Medicaid was shot down by Florida lawmakers, and he remains unpopular. But a poll over the summer put his approval rating above 40 percent for the first time in his governorship.
Another GOP governor in an Obama state, Iowa's Terry Branstad, worked with both parties in his legislature to pass a modified Medicaid expansion; he is favored for reelection. Maine Governor Paul LePage, on the other hand, has vetoed expanding Medicaid in his state, which went for Obama by a 15-point margin; LePage is brutally unpopular, and recent polls have him losing if he seeks reelection. In fact, there's only one Republican incumbent in an Obama-voting state who's favored in 2014 despite unequivocally rejecting federally funded Medicaid expansion: Wisconsin Governor Scott Walker.
The Cook Political Report rates Walker's reelection "likely," and a recent set of polls showed him leading every prospective Democratic opponent by 4 to 7 points. But if Walker suddenly finds himself trailing, he wouldn't be the first to change his tune on Medicaid — and reap the political rewards.
---
* Correction: This post originally referred to Medicaid expansion as "Medicare expansion." We regret the error.