Cory Booker Could Be Named to Senate Environment Committee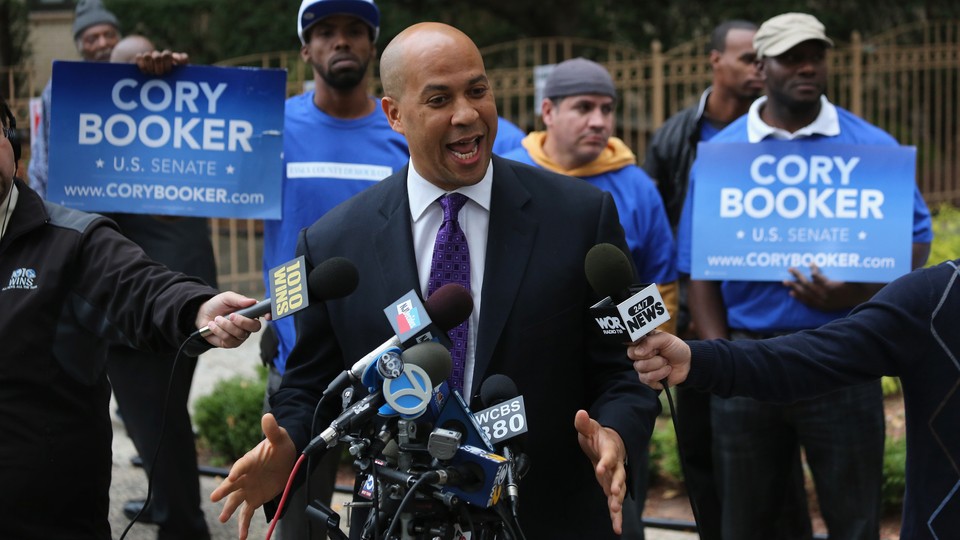 Newark Mayor Cory Booker emerged victorious Wednesday night in the special election in New Jersey to fill a Senate seat, and now there is speculation that he could be named to the Environment and Public Works Committee, The Hill reports.
In a statement released Wednesday, Senate Majority Leader Harry Reid, D-Nev., highlighted Booker's commitment to climate issues. "As the mayor of Newark, Cory showed a can-do attitude and was not afraid to literally roll up his sleeves to serve the citizens he represented. We saw him work tirelessly through the aftermath of Hurricane Sandy, tending personally to the city's residents. At the same time, Cory is deeply engaged on issues of national import, such as climate change and economic development," Reid said.
In June, a Senate aide commented that the winner of the special election to replace the late Sen. Frank Lautenberg, D-N.J., would likely also take Lautenberg's seat on the committee, which is being held on a temporary basis by Sen. Mazie Hirono, D-Hawaii.