Contaminated Rainwater Overflows Barriers at Fukushima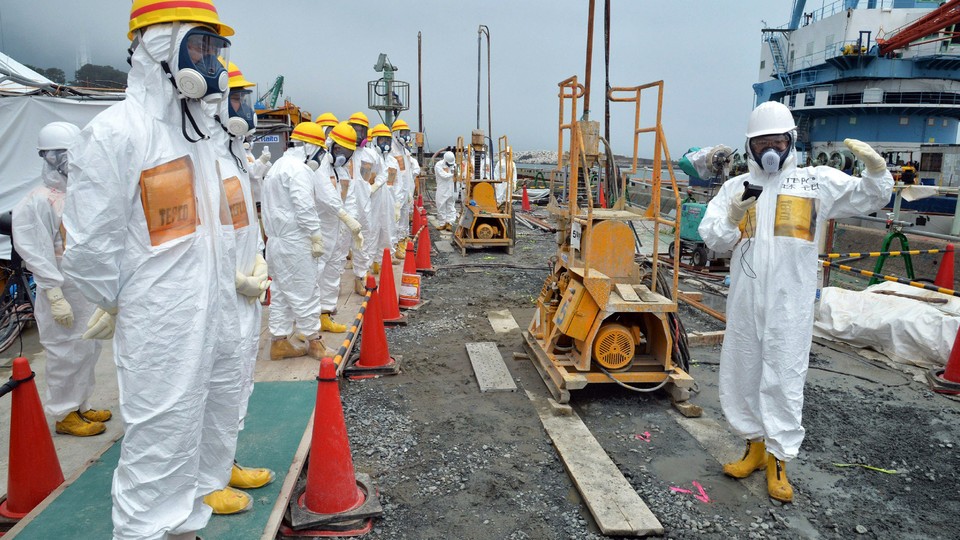 Tokyo Electric Power Co. reported Monday that contaminated rainwater flowed past barriers at Japan's Fukushima Daiichi nuclear-power plant and may have leaked into the Pacific Ocean, The New York Times reports.
The rainwater appears to have become trapped by barriers designed to prevent leaks from storage tankers containing radioactive water. During the weekend, rainfall caused water to build up behind the barriers and overflow onto the grounds of the plant and possibly into the ocean as well. The rainwater was found to have been contaminated with radioactive particles of strontium.
The incident is the latest in a series of disasters at the plant, with Tepco confirming earlier this month that six workers had been exposed to radioactive water at the site.