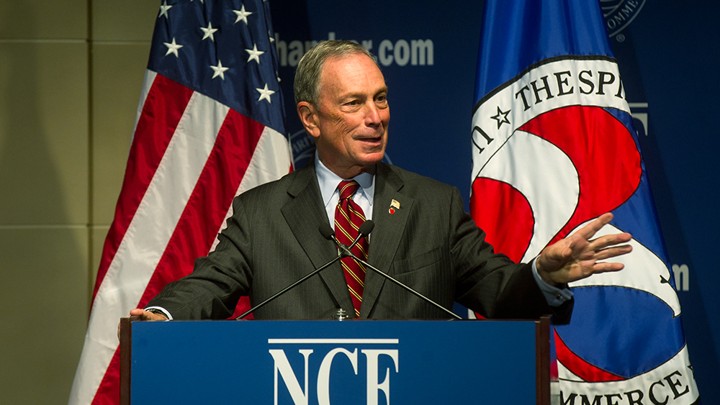 Outgoing New York City Mayor Michael Bloomberg — along with partners Tom Steyer and Hank Paulson — took to the The Washington Post opinion page Thursday to pitch their Risky Business climate initiative.
"How much economic risk do we face from unmitigated climate change?" the trio asks. "Our analysis, when complete, will arm decision-makers with the information they need to determine how much climate risk they are comfortable taking on."
Steyer, a billionaire investor and environmentalist, and Paulson, a former Treasury secretary, are teaming with Bloomberg to create a study on the financial risks of unchecked climate change. They plan to publish next year.
We want to hear what you think about this article. Submit a letter to the editor or write to letters@theatlantic.com.
Alex Brown
is a Congressional correspondent at
National Journal.