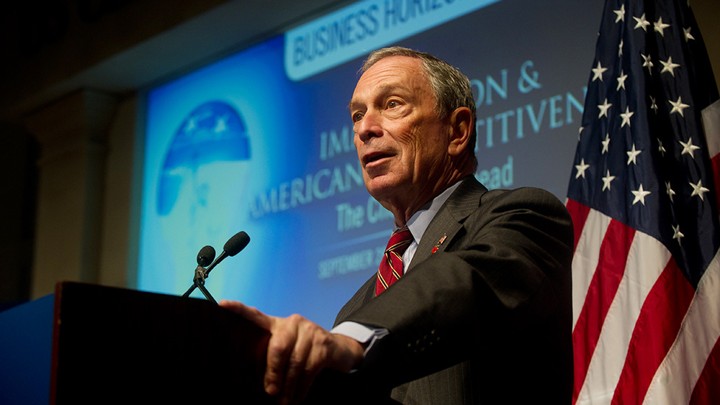 Outgoing New York Mayor Michael Bloomberg is teaming up with a pair of other big names in an attempt to convince Americans that the cost of fighting climate change now will have a major economic payoff down the road.
Bloomberg, along with billionaire investor and environmentalist Tom Steyer and former Treasury Secretary Henry Paulson Jr., are funding a study to determine the risk and financial fallout of unchecked climate change, Bloomberg Markets Magazine reports.
The trio is calling the study Risky Business, and they expect to publish in late 2014. "Climate change is every bit as big a risk to our economy as it is to the environment," Paulson said. 
We want to hear what you think about this article. Submit a letter to the editor or write to letters@theatlantic.com.
Alex Brown
is a Congressional correspondent at
National Journal.