Al Gore Optimistic Lawmakers Can Work Together on Climate Change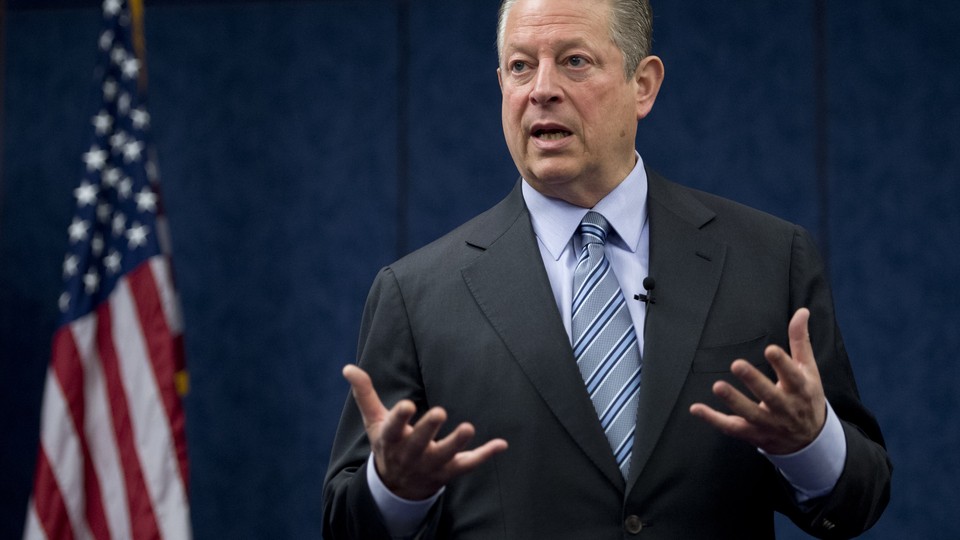 Al Gore said he believes that lawmakers can come together to find a way forward to forestall climate change just as they did this week to avert a debt-ceiling crisis and end the government shutdown, The Huffington Post reports.
"The tendency by many members of Congress to deny the reality of the government shutdown and the cost that would have accompanied a default on U.S. debt obviously mirrors the denial of the climate crisis and a refusal to recognize the cost of continuing to spew all this carbon into the atmosphere," the former vice president told reporters Thursday. "[But] we often see the resolution of seemingly impossible political challenges when a critical mass of support builds up to break through the obstacles holding it back."