From the Washington Post this morning: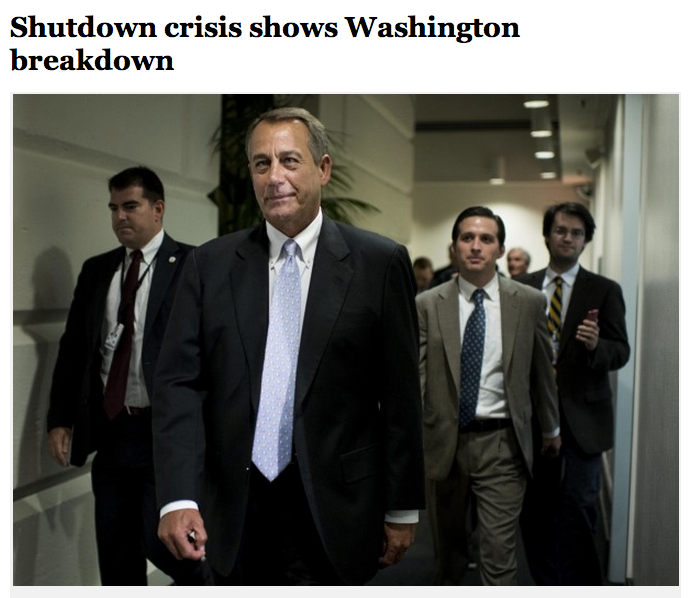 The unfortunate story that leads the WaPo today, with the photo and headline shown here, represents a step backwards from an increasing mainstream-journalistic willingness to discard reflexive "isn't gridlock terrible" hand-wringing and explain what is really going on.
For instance, in the past few days we have seen headlines like this one in the Wall Street Journal, emphasizing that the shutdown and debt-ceiling threats arise not from usual party divisions but from a war within the Republican party: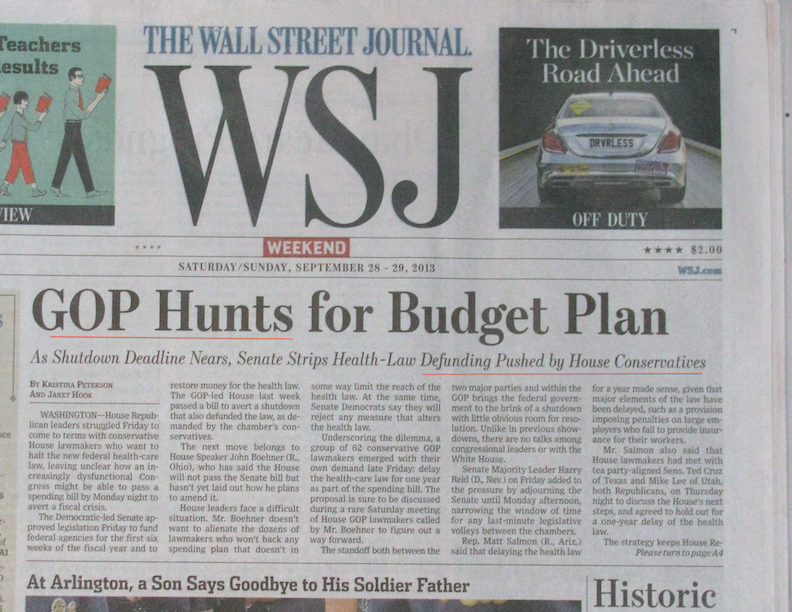 And this one as the front-page lead in the WaPo itself just two days ago: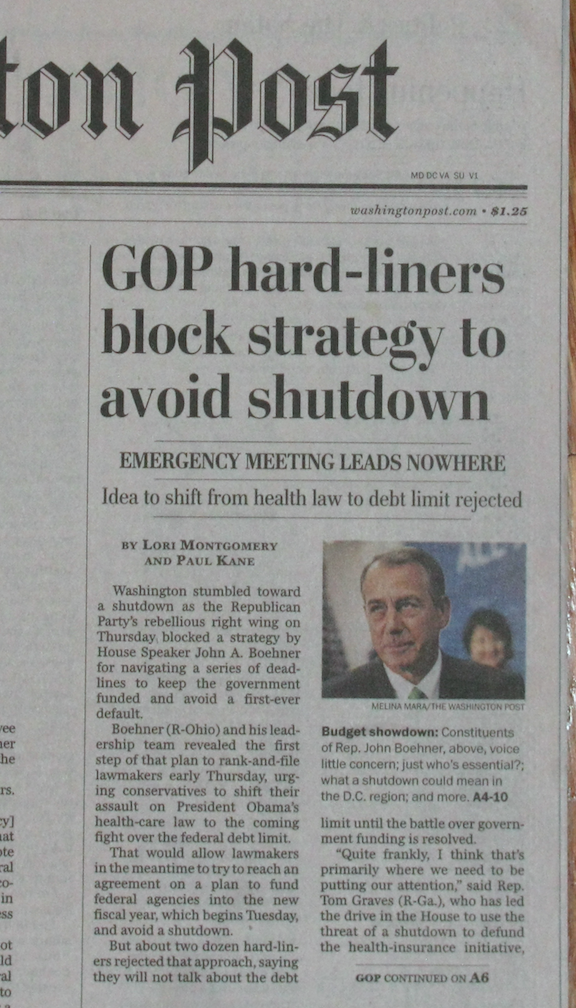 Today's WaPo story, by contrast, rolled out every "fair"-seeming sentiment you might have expected from a talk show in some bygone age:
Here's why talk of "primitive, leaderless village" problems blurs rather than clarifies today's realities.
In essence, the hard-line faction of the House GOP is demanding the following, as recent NYT, WSJ, and WaPo articles, apart from today's, have made clear: 
EITHER the Administration must undo the main legislative accomplishment of the president's time in office, which he passed despite filibuster resistance four years ago and which the Supreme Court has since held constitutional; 
OR ELSE all other business of the government will be halted, and the full faith and credit of the United States will be called into question, with unknown but likely bad world-financial consequences.