When Congress Blamed the White House for the al-Qaeda Leak
A former federal agent who pled guilty to having child porn turns out to be the Rosetta Stone that explains a sprawling two-year administration controversy.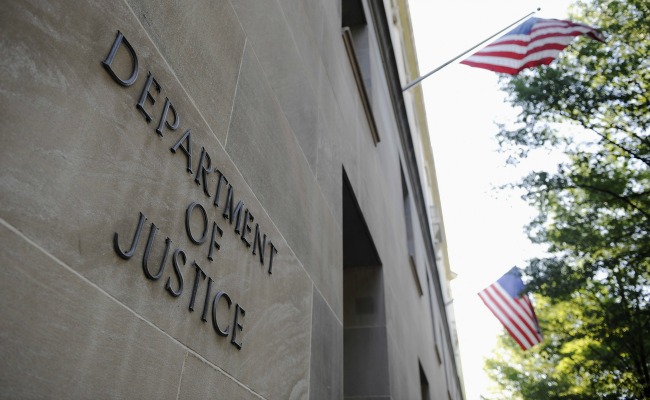 Remember when President Obama's second term was going to be defined -- and destroyed -- by scandals like IRS scrutiny of Tea Party groups and the Justice Department pawing through Associated Press phone records? Think back, back before Edwards Snowden and the NSA revelations, the Syria crisis, the threat of a government shutdown over defunding Obamacare, and the possibility of a U.S. default in a debt-ceiling showdown.
Back in the mists of spring, when the grass was new and blossoms hung thick about the cherry trees, there was a concerted effort, partially run out of the House Oversight and Government Reform Committee, to directly tie White House political staff to objectionable goings-on in other parts of the sprawling federal government, such as the IRS.
Except it wasn't actually a new GOP strategy. Long before the IRS scandal fell apart amid revelations that progressive groups had been targeted too -- information that hadn't been covered in the inspector general's report because of narrow instructions from Oversight Committee Chairman Darrell Issa -- Republican members of Congress accused White House staffers of leaking information about a foiled al-Qaeda bomb plot in order to bolster the president's case for reelection.
"It has to be for re-election," said Peter King, chairman of the House Homeland Security Committee, in June 2012. "They can deny it all they want. But it would require a suspension of disbelief to believe it's not being done for political purposes."
John McCain, now an episodic ally of the administration but at the time still a leading critic of the man who beat him in 2008, took the same tack. "I think it's very clear that these leaks came from the White House, people within the White House itself, and these people are very politically oriented," he alleged on CNN.
Now it turns out the leaker is a former FBI agent whose name will be familiar to close readers of Washington newspapers because of his May 2012 arrest on charges of possessing child pornography, including approximately 30 images and videos of girls under age 12, and trading images online using the handle pedodave69@yahoo.com. A retired bomb technician and former FBI special agent, Donald Sachtleben was working as a government contractor with top-secret clearance when he was arrested on the child-porn charges in Indiana.
On Monday, he pled guilty to providing a media outlet, identified in reports as the Associated Press, with classified information on the foiled bomb plot nine days before his child-porn arrest. He pled guilty in the child-porn case in April. According to the FBI:
Sachtleben was identified as a suspect in the case of this unauthorized disclosure only after toll records for phone numbers related to the reporter were obtained through a subpoena and compared to other evidence collected during the leak investigation. This allowed investigators to obtain a search warrant authorizing a more exhaustive search of Sachtleben's cell phone, computer, and other electronic media, which were in the possession of federal investigators due to the child pornography investigation.
That makes him a kind of Rosetta Stone for understanding some of the administration controversies of 2012 and 2013, when it was revealed that the Justice Department had, in an excess of prosecutorial zeal, secretly subpoenaed the phone records of Associated Press reporters and editors in an attempt to find the bomb-plot leaker.
In response to outcry by news organizations and members of Congress over the AP-records seizure, the Department of Justice issued new rules in June 2013 requiring that notice be given if and when media records are subpoenaed and that prosecutors take greater care in handling media cases. But back in 2012, Congress was putting fierce pressure on the administration to find whoever the leakers were. House Intelligence Committee Chairman Mike Rogers and Ranking Member Dutch Ruppersberger, along with McCain and Senators Lindsay Graham and Saxby Chambliss, all called for a special counsel to be appointed to investigate.
The issue threatened to become a campaign problem for Obama, as Romney sought to press his advantage by casting the administration as weak on keeping national-security secrets. "Whoever provided classified information to the media, seeking political advantage for the administration, must be exposed, dismissed, and punished," Romney declared in a July 2012 speech to a Veterans of Foreign Wars convention in Nevada. "The time for stonewalling is over!"
Obama denied the Yemen leak came from the White House and vowed that the leakers would "suffer consequences." "The notion that my White House would purposely release classified national-security information is offensive," the president said during remarks in the White House briefing room in June 2012. "It's wrong."
All of this raises interesting questions about Congress's role in creating administration scandals, not just by flinging false accusations in an environment where the facts are not yet known, but by actively putting pressure on agencies to undertake aggressive investigations that then become scandals when they appear to run off the rails. Advocacy groups were subject to greater scrutiny at the IRS after Democratic members of Congress pushed the IRS to do so, and then, at the behest of Republican members of Congress, a narrowly drafted report was put together that created an imperfect picture of what actually happened. The Department of Justice overstepped its boundaries after Congress demanded it find leakers, and then was rebuked by Congress for undertaking aggressive measures that found at least one.
Sachtleben apologized in a statement on Monday. "I am deeply sorry for my actions," he said through his attorneys. "While I never intended harm to the United States or to any individuals, I do not make excuses for myself."