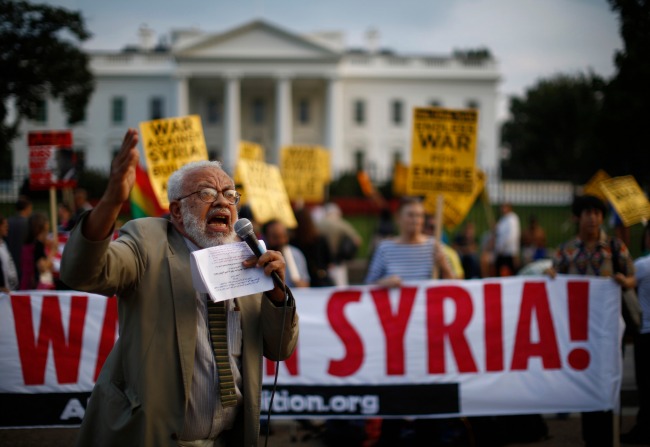 As Congress debates the case for intervening in Syria this week, most Americans still oppose taking action, telling reporters cynical, pithy things like:
"Every time we get involved in somebody else's mess, we just get deeper in debt and nothing happens. They go right back to being just exactly as they've been for 200 years," said Dolly Benson, 71, of Romance, Arkansas.
Last week my colleague Garance Franke-Ruta explored why Americans have gradually become less eager to engage in foreign conflicts since 9/11, including factors like reduced optimism for the Arab Spring and less outrage over chemical weapons.
But beyond this surprising turnaround in American sentiment, the Syria issue has created some unusual bedfellows: staunch libertarians and anti-war Democrats; the French and the U.S.; the Turks and the Kurds.
Indeed, Iraq-era alliances and partisan views on intervention don't seem to apply anymore. So what makes both ordinary Americans and lawmakers support military action these days?
The academic blog The Monkey Cage highlighted some great studies on this issue in a recent post; I've summarized some of their main points here and added some additional research. As a quick disclaimer: Public opinion and national security is a massive, complicated field of study, so this is far from comprehensive.