Virginia Gubernatorial Candidates Stumble on Redskins Name During Debate
Area fans don't think the name should be changed. What about these candidates?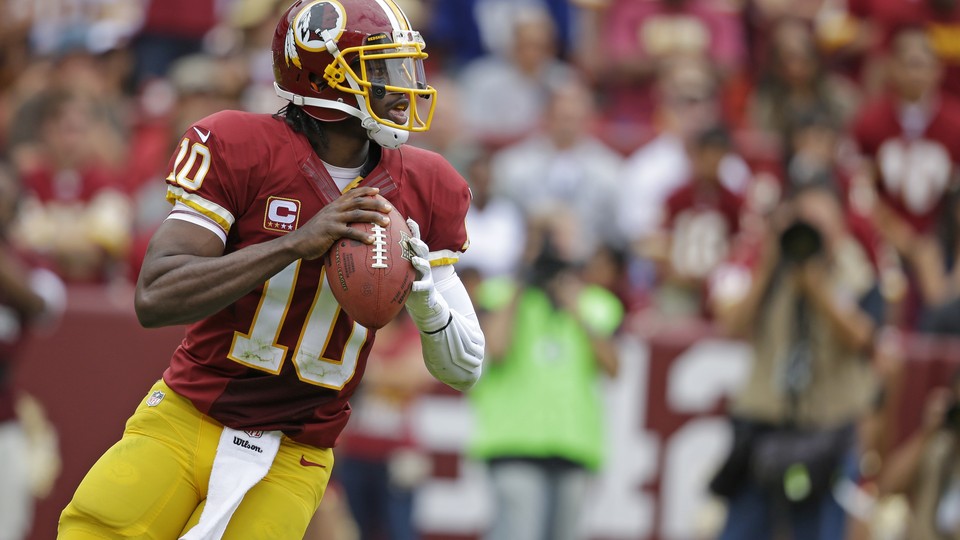 Although the team is based in Maryland and has Washington's namesake, the Redskins football team was the subject of a question during the Virginia gubernatorial debate on Wednesday night. And it caught the candidates off-guard.
NBC's Chuck Todd, the moderator of the debate and a big sports fan, asked if the name should be changed, citing widespread concern over its offensiveness to Native Americans. It seems to be one of the few issues the two rivals agree on.
First up was Democratic candidate Terry McAuliffe, who stumbled on the question:
"I don't think the governor ought to be telling private businesses what they should do about their business," he said at first.
Todd interjected, "Even if it's offensive to people?"
"I don't think the governor should be telling private businesses," McAuliffe insisted.
"Do you have a personal opinion on it?" Todd pressed.
"As governor, I'm not going to tell Dan Snyder or anybody else what they should do in business. And I want to congratulate the Redskins, because I went down to the training park in Richmond, and it is spectacular, Governor McDonnell," McAuliffe said before getting heckled by a member of the crowd and cut off by Todd.
Having witnessed this, Cuccinelli was better prepared.
"I think that is up to them entirely," Cuccinelli said. "I think that 80 years of history with that team is kind of hard to leave behind. I understand that. I also don't think RGIII should have been played in the second quarter in the playoffs last years."
Quarterback Robert Griffin III, also known as RGIII, suffered a season-ending injury after playing in game despite a doctor's warning. Whether he should have played has been a contentious debate for some months.
And maybe the candidates' answers, however ungraceful, were smart politically. According to a Washington Post poll released in June, 61 percent of Washington area residents like the name of the football team and two-thirds say the team shouldn't change its name.
Though it doesn't look like there's going to be any pressure from the Old Dominion to do so, some still insist that owner Dan Snyder make a change. Even some members of Congress have publicly called for a name change.
Here's the video of the debate exchange: