Undersung Overseers
White House chiefs of staff in 'The President's Gatekeepers'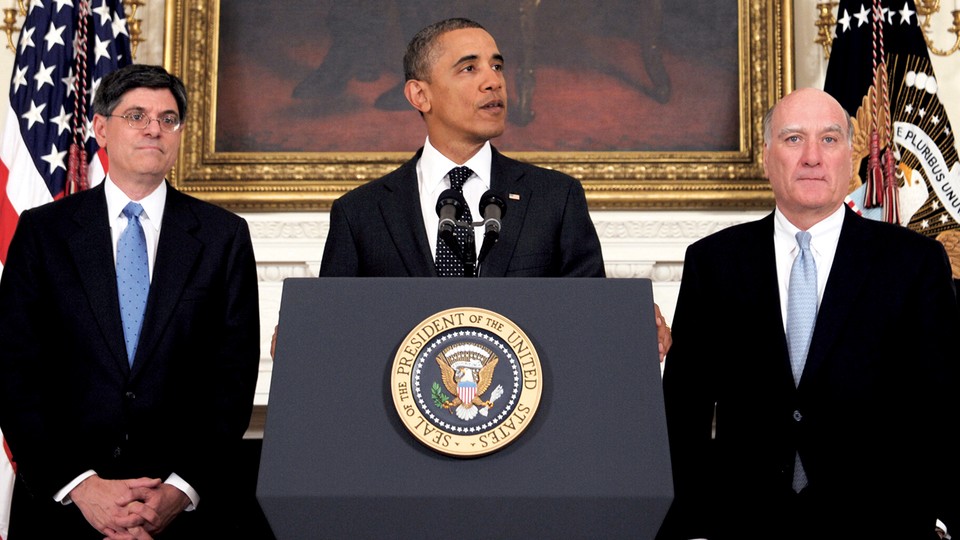 Call them point guards, heat shields or consiglieres (we would settle for chiefs of staff). Those are the names trotted out in The President's Gatekeepers, a two-part series premiering tonight on the Discovery Channel.
The documentary, which spans five decades and nine administrations, is based on interviews with all 20 living White House chiefs of staff — all white men, natch.
At a red-carpet reception at the Andrew W. Mellon Auditorium on Tuesday, Ken Duberstein, a former chief of staff to Ronald Reagan, told National Journal what to expect. "This is going to celebrate all 20 of us and the role that is so crucial that the American people, which they fundamentally have not understood. It's going to give people an education."
Perhaps this is where these powerful men reveal their deepest, darkest secrets? Perhaps now is when they unburden themselves to the world? Unlikely. Access, apparently, comes at some cost, and anyone savvy enough to be White House chief of staff is presumably savvy enough not to spill to a bunch of documentary filmmakers.
The President's Gatekeepers offers up details on a few pivotal points in history — the 1981 assassination attempt on President Ronald Reagan, the 9/11 attack, and the 2011 raid on Osama bin Laden's compound. It also helps transport the audience back in time.
"A lot of this is history," Duberstein said, "told through our eyes, the people who were closest to our presidents. We can shed light onto some of the decisions that were made and how things were handled on a day-to-day basis."
House Minority Leader Nancy Pelosi and former White House Chiefs of Staff John Sununu, Jack Watson, Ken Duberstein, Jim Jones, and Josh Bolten were all on hand for the event Tuesday night. So was Reggie Love, the 31-year-old former personal aide to President Obama.
Asked if he felt the role of White House staff had changed in recent years, Love told National Journal, "Before President Obama took office, we had a lunch with the people from the Bush, Clinton, and Carter administration's. The only thing I noticed that was very different was that I was the only African-American."
"We all had on suits," he added with a laugh. "We all ate with our forks."
The President's Gatekeepers
Discovery Channel, Wednesday and Thursday night at 9, Eastern and Pacific times; 8, Central. Directed by Gedeon and Jules Naudet; written by Chris Whipple and Stephen Stept.