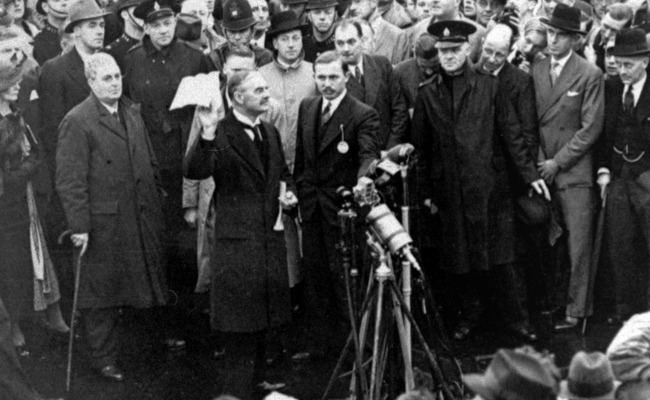 [Please see update below.] Anyone who talks in public says some things wrong. It's not fair to seize on these inevitable slip-ups and screw-ups when you know what the person "meant" to say. It's also not productive, because an increasing gaffe-watch by the press makes public figures even more likely to muffle their thoughts in the gauze of protective bland-speak.
When one of these momentary stumbles nonetheless takes on a life of its own, it is usually because, innocent as it might be on its own, it crystallizes some larger impression people were developing. Most obvious examples: "depends what the meaning of 'is' is" / "which newspapers do I read? all of them!" / "voted for it before I voted against it" / "here's my three-point list: 1, 2, ..."
That is of course the significance of today's unfortunate stumble by Secretary of State John Kerry, who said in London that any strike in Syria would be "unbelievably small."
We will be able to hold Bashar al-Assad accountable without engaging in troops on the ground or any other prolonged kind of effort in a very limited, very targeted, short-term effort that degrades his capacity to deliver chemical weapons without assuming responsibility for Syria's civil war. That is exactly what we are talking about doing -- unbelievably small, limited kind of effort.
You know what he meant. He was advancing the argument for a contained, "surgical," pinpoint, etc., effort that would be big enough to let Assad and future dictators know the cost of using chemical weapons, yet not so broad as to entrap the United States in the ongoing (horrific) civil war. If the two words that had come to his mind in real time had been "unbelievably precise" rather than "unbelievably small," no one would have blinked.