The U.N. Meets Next Week. Can They Agree on Syria's Chemical Weapons?
John Kerry warned Russia on Thursday that the Syrian issue "is not a game."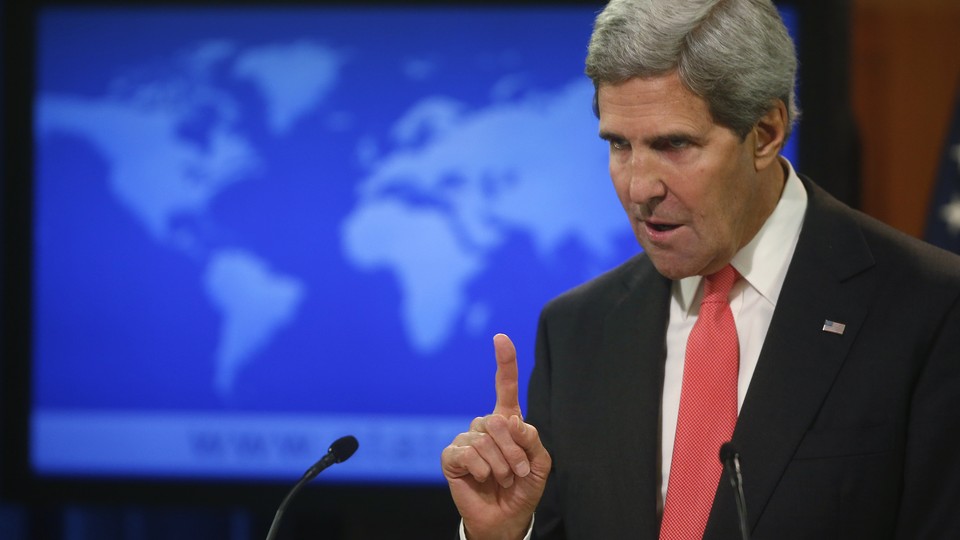 The U.N. General Assembly convenes next week, and Secretary of State John Kerry is not taking any chances on Syria.
As world leaders converge on New York on Wednesday, the U.S. will press the U.N. Security Council to finalize a mechanism to find and destroy Syria's chemical-weapons stockpile, a deal that Kerry and Russian Foreign Minister Sergei Lavrov agreed to over the weekend. But while there was an agreement between these two nations, they still remain divided over the fundamental point that led to this agreement, and previously a military threat from the U.S.: who was responsible for a chemical-weapons attack that killed more than 1,000 people.
The findings from a U.N. report released this week "were as categorical as they were convincing" that the Syrian government — and not opposition fighters — carried out the attack, Kerry said from the State Department on Thursday. While Syrian President Bashar al-Assad said in an interview with Fox News on Thursday that he had not read the U.N. report and could not comment on it, Russia has already lambasted it, calling it biased and incomplete.
Despite this disagreement, any sort of finalized plan regarding Syria's weapons is dependent on cooperation from the Security Council, and more specifically between the U.S. and Russia.
But Kerry's comments were not only a warning to Russia and the rest of the international community, they also served as a flat-out rebuttal to Assad's comments since the attack. Kerry said, "This fight about Syria's chemical weapons is not a game," and the U.N. must act.
"I would say to the community of nations, time is short," he said. "Let's not spend time debating what we already know. Instead, we have to recognize that the world is watching to see whether we can avert military action and achieve through peaceful means even more than what those military strikes promised."
And while Syria and Russia have blamed previous chemical-weapons attacks on the opposition fighters, whom Assad has dubbed "terrorists," Kerry said Thursday that "there's not a shred of evidence" that the opposition has the capabilities to carry out such an attack.