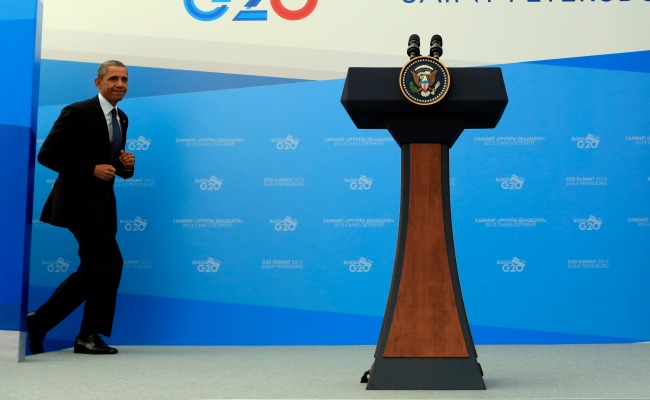 Many years ago, I attended a panel consisting of the legendary Barney Frank. (I think there were others, but somehow they didn't get a word in.) An audience member asked Frank how Congress could take back some of its power to declare war, which had been "usurped by the executive."
Frank gave him his trademark who-let-you-in-you-moron look. "Usurped it?" he said. "USURPED it? We throw it at him! We BEG him to take it!"
Not much has changed in the past 20 years. Faced with a question of war and peace, Congress as an institution seems to hope the president will act without asking permission. That way, members can attack him if things go south, and pass resolutions praising themselves if they go well.
Even what seems like a step back for executive power may actually be a retreat for Congress's shared responsibility. For an example, look at the language of the Senate joint resolution approved this week by the Foreign Relations Committee to authorize a military strike in Syria. Hidden among the "whereas" boilerplate in the document -- mostly discussing the villainy of Assad and the danger of chemical weapons -- is this short clause: "Whereas the President has authority under the Constitution to use force in order to defend the national security interests of the United States ..."