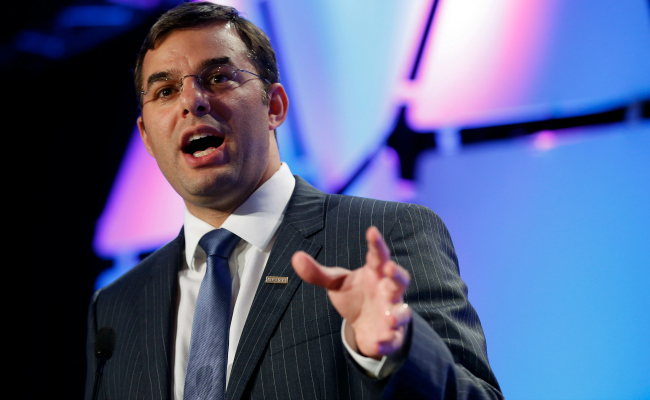 Inside the House of Representatives, there is an internal communications system designed specifically for members and their staffs. It's a legacy product from when members used to send each other physical interoffice mail, addressed "Dear Colleague."
The "e-Dear Colleague" system has existed since 2008 as an intranet database of messages that can be searched by topic, and as a kind of listserv on official doings for the 435 representatives' offices. With so many people on the opt-in subscription service, the volume of email is high, which is why when there's an important intelligence briefing for members of Congress, staffers are formally notified directly by their party leaders in the House.
Except in August, according to Rep. Justin Amash, when something extraordinary happened. An important national-security document the libertarian Michigan Republican and some of his colleagues on the House Permanent Select Committee on Intelligence had been trying to see for some time was made available to all members on less than 24 hours' notice by the Intelligence Committee chair, with a viewing scheduled for when they were supposed to be voting, and on the very day Congress was set to begin its five-week summer recess. And the email went out through the "e-Dear Colleague" system, where it was buried.