The Energy Debate That Wasn't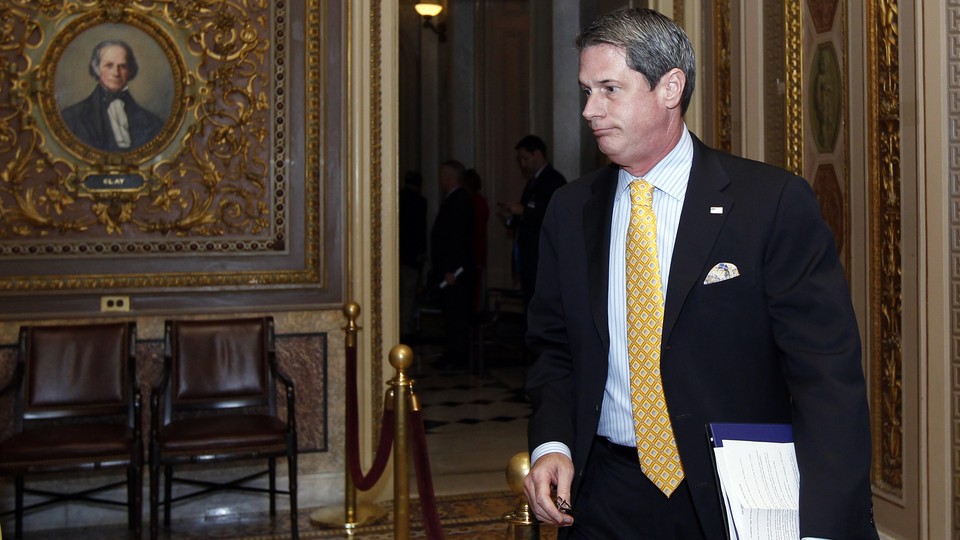 The second day of the Senate's first floor debate on an energy bill in six years was marked by obstruction, opposition, and frustration.
Sen. David Vitter, R-La., held firm in his refusal to allow debate to move forward to an energy-efficiency bill until Senate leaders agree on a time to vote on his amendment related to President Obama's health care law. Vitter first interfered with the energy debate Wednesday afternoon, shortly after Senate Majority Leader Harry Reid, D-Nev., moved to the bill in place of the Syria resolution that was put on hold.
Vitter's stance put an uncontroversial measure with broad support on a difficult legislative obstacle course.
"Senators who have talked about energy policy for years and years now say they want to have their issues that are unrelated to energy advance today, even though they have the potential to undermine this bill," Senate Energy and Natural Resources Chairman Ron Wyden, D-Ore., said on the floor, showing clear frustration. "I don't know how that adds up, if you give a lot of speeches at home about sensible energy policy and then take steps to undermine it."
Wyden didn't name any names, but he didn't have to.
"Since they were all directed at my activity, I want to respond," said Vitter just moments after Wyden concluded his comments. "I have nothing against this bill, I applaud that work. I did hear a lot this summer — quite frankly, I didn't hear about this bill or any provision of this bill. But I'm not denigrating it."
Vitter isn't the only Republican seeking to pivot the debate. Senate Minority Leader Mitch McConnell, R-Ky., also filed an amendment to the energy bill seeking to delay a key part of Obamacare. He spoke about the amendment Thursday morning but didn't mention the energy bill at all.
A number of other Republican senators also used floor time to voice opposition to the health care law, including John Barrasso of Wyoming, Dan Coats of Indiana, and Jeff Flake of Arizona.
Among the GOP voices, Vitter's was the loudest. Whether senators will actually get to debate energy — even controversial issues like the Keystone XL pipeline and climate-change regulations — now hinges on whether Vitter either backs down from his amendment or comes to an agreement with Senate leaders on another path to vote on it down the road.
Even if a deal is reached with Vitter, more obstacles await. Sens. John Hoeven, R-N.D., and Mary Landrieu, D-La., introduced an amendment Thursday that would declare the Keystone pipeline to be in the national interest. A decision on a permit for the controversial project is still pending at the State Department.
On another thorny issue, Sens. Joe Donnelly, D-Ind., and Roy Blunt, R-Mo., introduced an amendment that would ban the Environmental Protection Agency from requiring costly carbon-capture and sequestration technology to be used in order to comply with climate-change regulations. The amendment would instead require the EPA to develop technology standards for different fuels and different sources of emissions.
Barrasso is also pushing an amendment to block the agency's upcoming climate rules unless they are approved by Congress. The EPA is expected to issue regulations limiting carbon emissions for new power plants very soon.