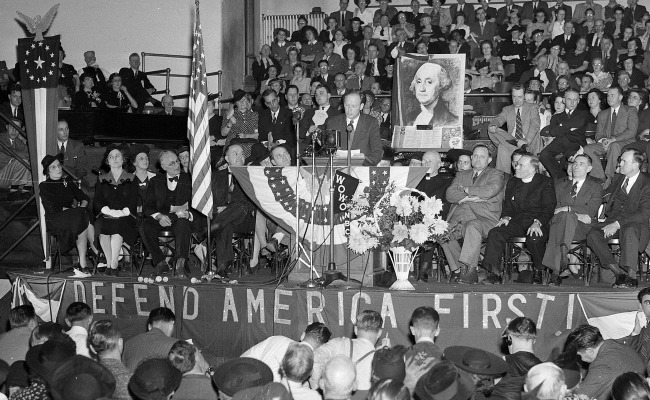 As a quasi-socialist lefty who believes in gun regulation and health care for all, it's been more than a little upsetting the past week to realize that I am rooting for the Tea Party to stymie my president and hand him a humiliating foreign-policy defeat.
I've encountered this dilemma before. I thought seriously about voting for Ron Paul last year on the basis of his anti-war stance, for example, even though there's plenty of evidence that he has supported vicious racist propaganda in a manner which should disqualify him from being a dogcatcher, much less the nation's chief executive. The far-right fringe in America holds many morally abominable views. But it also is the most influential political bloc willing to oppose our bipartisan consensus in favor of endless military intervention.
It would be comforting to think that this combination of anti-imperial force and ideological prejudice is an accidental blip, that Paul's racism could be pried free of his isolationism and I could sign on to the latter without worrying about the former. That's not the case, though. In his book War and the American Difference, Stanley Hauerwas traces America's tendency to link government military action and virtue to Union rhetoric about the Civil War.