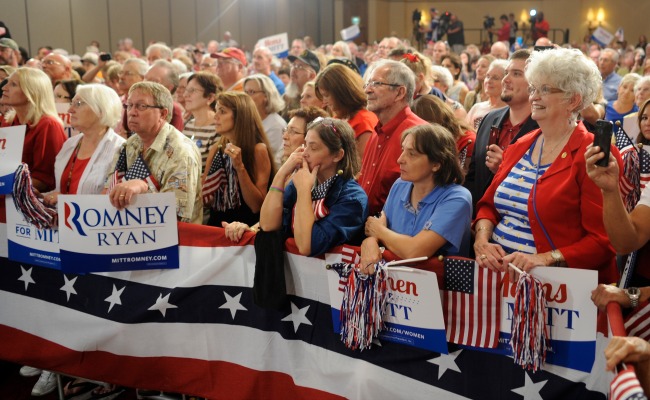 This much is undisputed: In 2012, President Obama lost white voters by a larger margin than any winning presidential candidate in U.S. history. In his reelection, Obama lost ground from 2008 with almost every conceivable segment of the white electorate. With several key groups of whites, he recorded the weakest national performance for any Democratic nominee since the Republican landslides of the 1980s.
In 2012, Obama won a smaller share of white Catholics than any Democrat since Jimmy Carter in 1980; lost groups ranging from white seniors to white women to white married and blue-collar men by the widest margin of any Democrat since Ronald Reagan routed Walter Mondale in 1984; and even lost among Democratic-leaning college-educated women by the widest margin since Michael Dukakis in 1988, according to the latest National Journal analysis of the trends that shape the allegiances of American voters.
And yet, behind rousing support from minorities everywhere, and often much more competitive showings among whites in both Democratic-leaning and battleground states, Obama not only won reelection but won fairly comfortably.
Few decisions may carry greater consequences for the Republican Party in 2016 than how it interprets these facts. The key question facing the GOP is whether Obama's 2012 performance represents a structural Democratic decline among whites that could deepen even further in the years ahead -- or a floor from which the next Democratic nominee is likely to improve.