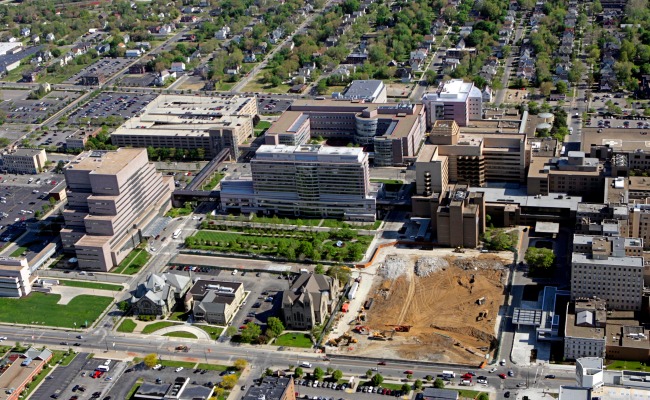 As the clock ticks down to full implementation of the Affordable Care Act, a trickle of stories about job losses related to the law has turned into a steady flow. Over the weekend, the story was that Emory Healthcare was axing 100 jobs in response — an explanation that turned out not to be true.
It didn't take a long time for another example of hospitals cutting back in the face of Obamacare to pop up, though. On Wednesday, the Cleveland Clinic announced it would cut its budget and staff. Here's how Reuters reported the news:
The world-renowned Cleveland Clinic said on Wednesday it would cut jobs and slash five to six percent of its $6 billion annual budget to prepare for President Barack Obama's health reforms.

The clinic, which has treated celebrities and world leaders ... did not say how many of its 44,000 employees would be laid off. But a spokeswoman said that $330 million would be cut from its annual budget.
Later on, the story quoted Eileen Sheil, the clinic's Executive Director of Corporate Communications, saying, "We know we are going to be reimbursed less" under Medicaid.
That explanation seemed questionable, because the cost reductions to Medicaid in the ACA are much smaller than reductions to Medicare — the government will reimburse providers less for giving care to Medicare patients than before. While the mechanisms aimed at providing universal insurance have gotten more attention, this is part of the law's other goal: an attempt to "bend the cost curve" (administration-speak for slowing the growth of health-care spending) in the law. During the 2012 presidential campaign, the Romney campaign attacked Obama for cutting Medicare, though the administration says patients should receive the same care; will just be paid less for it.