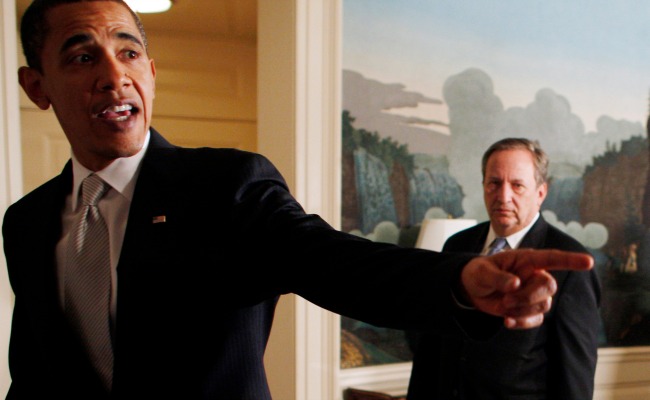 No one has ever said President Obama's relationship with Congress was warm. But with cool fall temperatures creeping in, that bond may also have gotten a little bit chillier on Sunday, when Larry Summers called the president to withdraw his name from consideration for chairmanship of the Federal Reserve.
"I have reluctantly concluded that any possible confirmation process for me would be acrimonious and would not serve the interest of the Federal Reserve, the Administration or, ultimately, the interests of the nation's ongoing economic recovery," Summers wrote in a letter to Obama following the call.
While opposition to Summers has been building for months, it's a surprise -- his confirmation still looked plausible, if not certain; Obama was reportedly determined to get his way on the pick; and Summers has been thought to covet the Fed job since, well, forever. The economist served as Treasury secretary under Bill Clinton and chair of Obama's National Economic Council. Summers also had a turbulent tenure as president of Harvard University.
"Larry was a critical member of my team as we faced down the worst economic crisis since the Great Depression, and it was in no small part because of his expertise, wisdom, and leadership that we wrestled the economy back to growth and made the kind of progress we are seeing today," Obama said in a statement Sunday. "I will always be grateful to Larry for his tireless work and service on behalf of his country, and I look forward to continuing to seek his guidance and counsel in the future."