Following Navy Yard Shooting, Dianne Feinstein Calls for Stricter Gun-Control Laws
The California Democrat tried and failed to pass new measures after the Newtown tragedy.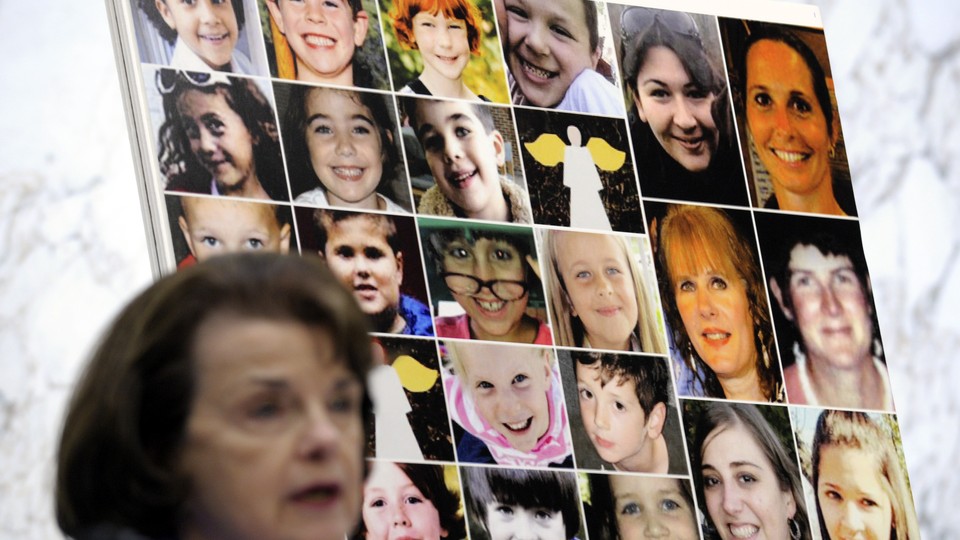 Sen. Dianne Feinstein, one of the Senate's leading voices on gun control, called for stricter gun laws in the aftermath of Monday's killings at Washington's Navy Yard.
The California Democrat said the deaths of the 12 people Monday were at the hands of a man armed with an AR-15, a shotgun, and a semiautomatic handgun, although details of his weapons have not been confirmed.
Her statement reads in part:
This is one more event to add to the litany of massacres that occur when a deranged person or grievance killer is able to obtain multiple weapons — including a military-style assault rifle — and kill many people in a short amount of time. When will enough be enough? Congress must stop shirking its responsibility and resume a thoughtful debate on gun violence in this country. We must do more to stop this endless loss of life.
She is one of the first prominent lawmakers to make the case for stricter gun laws in the aftermath of Monday's shooting, although several pundits reacted while the incident was still under way.
Feinstein failed several months ago in her effort to ban military-style assault rifles, among other measures. Republicans, worried about the impact these laws would have on the Second Amendment and law-abiding gun owners, helped defeat new gun-control measures.
Dan Gross, the president of the Brady Campaign to Prevent Gun Violence, connected the several mass shootings in recent years to Monday's shooting in Washington.
While it is too early to know what policies might have prevented this latest tragedy, we do know that policies that present a real opportunity to save lives sit stalled in Congress, policies that could prevent many of the dozens of deaths that result every day from gun violence.  As long as our leaders in Congress ignore the will of the people and do not listen to those voices, we will hold them accountable. We hope Congress will listen to the voice of the people and take up legislation that will create a safer America.
Meanwhile, Senate Majority Whip Dick Durbin, D-Ill., delayed a hearing on "Stand Your Ground" laws that was scheduled for Tuesday morning in light of the shooting at the Navy Yard. Sybrina Fulton, the mother of deceased Florida teen Trayvon Martin, was among the witnesses set to testify.