Energy Department Chief of Staff Knows His Climate Science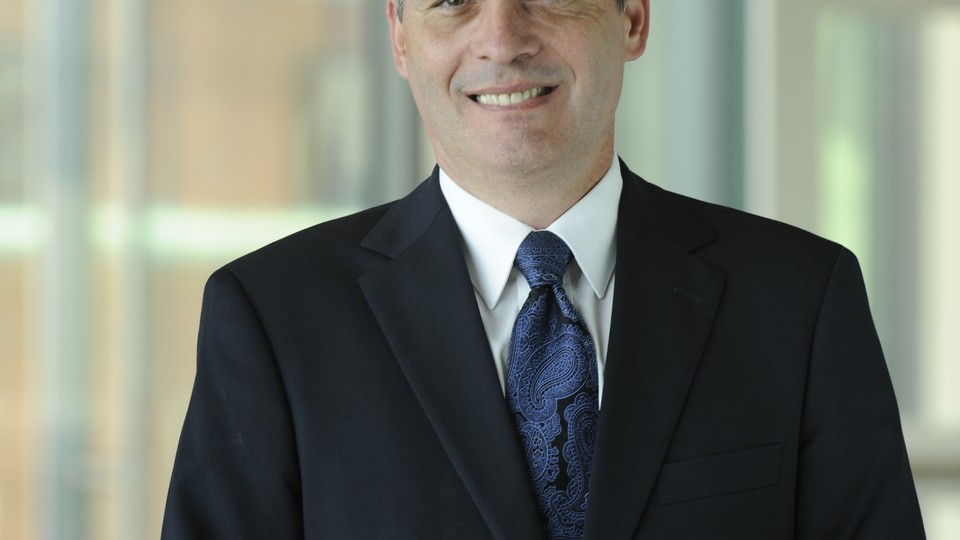 It was fitting that on Kevin Knobloch's second day as chief of staff at the Energy Department, President Obama announced his climate action plan.
After a decade as president of the Union of Concerned Scientists, Knobloch was well-versed in the science of climate change when he moved to DOE on June 24. "It was a great moment to come into the Department of Energy," he said. "It's exciting to have the call to action that the president's second-term agenda represents."
Leaving UCS wasn't easy, Knobloch said, but he jumped at the opportunity to join the executive branch at a time when climate policy was set to become one of the biggest priorities of the current administration. He came on board a month after former MIT physics professor Ernest Moniz was sworn in as Energy secretary.
The White House is relying on executive authority rather than congressional approval to achieve its aims under Obama's climate plan, and the DOE has a key role to play. As chief of staff, Knobloch is poised to guide the department through the process of drafting regulations on energy efficiency, which could become an important part of the president's legacy on climate change.
"My role as chief of staff is to manage the department," Knobloch said. "We do a lot of heavy lifting around here and we have ambitious priorities, and I fully expect to be helping on these in a focused way."
The DOE has released a number of draft rules aimed at greater energy efficiency, including new proposed standards for certain types of light fixtures, walk-in industrial coolers, and freezers on commercial refrigeration equipment. Progress on those regulations had slowed prior to the unveiling of the president's climate action plan, but now, Knobloch said, there's real momentum.
"We've seen some a lot of movement in putting the draft rules forward and bringing them to completion since the president announced his plan, which we're very pleased with," he said.
Another policy area the DOE is set to address is modernization of the electric grid. "This is important from the perspective of transitioning to a clean-energy economy," Knobloch said. "As we're successful in bringing on more renewable energy, particularly wind and solar, we need to have the ability to bring that electricity to meet the demand."
Knobloch worked for the Union of Concerned Scientists from 1989 to 1992, returned in 2000, and became president in 2003. Prior to joining UCS, Knobloch spent six years on Capitol Hill in the offices of the late Rep. Ted Weiss, D-N.Y., and former Sen. Timothy Wirth, D-Colo. But working on Capitol Hill is nothing like working at the Energy Department, the 56-year old Massachusetts native said. "Congress and the executive branch are very different," he said. "There's a lot to learn. Not just the ways of doing things, but the people, the acronyms, all of that. Every day for me is a tutorial, but I'm having a lot of fun learning."
When he's not focused on energy issues, the graduate of the University of Massachusetts (Amherst) and Harvard University's Kennedy School of Government tries to stay active — he played hockey twice a week while working at UCS. He hasn't found a team to skate with since moving back to Washington, but he's got his ear to the ground, or rather, the ice.
"People are referring me to other people who skate regularly and the good thing is, given the hours we have here, the ice times are typically quite late, 9-10 at night, that kind of thing, so I would have a prayer of getting to them," he said with a laugh.