Endorsement of Martha Coakley Accidentally Calls Her 'Worst Woman' for Massachusetts Governor
The website typo has since been corrected.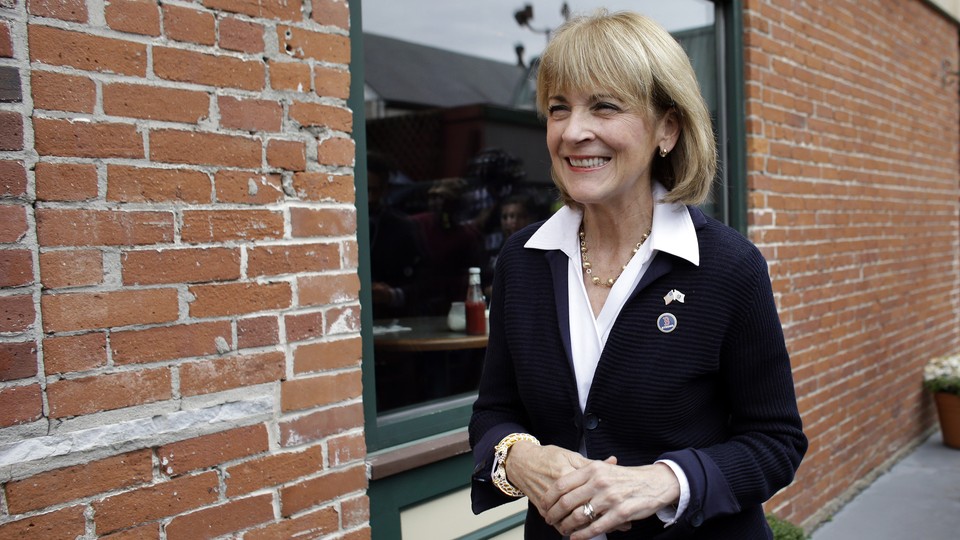 When you're endorsing a candidate, it's best not to call her the "worst woman" for the job.
This is the mistake that EMILY's List, a high-powered women's rights group with deep pockets, made on Thursday on its website when trying to endorse Martha Coakley for Massachusetts governor. Here's a screen shot of the page:
The page has since been corrected, and the endorsement statement from the group's president, Stephanie Schriock, praised Coakley:
"Martha Coakley is a trailblazer who has shown unwavering commitment to serving her community and Massachusetts as a strong advocate and problem-solver for nearly three decades," she said.
Coakley hasn't had the best campaigning luck in recent years, and she's trying to redeem herself from slipups during her 2010 Senate campaign against Republican Scott Brown.
During that campaign, Coakley was labeled as out of touch and an outsider. When she skipped town to attend a Washington fundraiser instead of continuing her campaign in the state, she justified it by saying, "As opposed to standing outside Fenway Park? In the cold? Shaking hands?" President Obama reportedly grabbed his adviser David Axelrod, shouting, "No! No! You're making that up! That can't be right! Tell me she didn't say that!" according to Jonathan Alter in his book The Promise.
And it didn't stop there. When Boston Red Sox great Curt Schilling endorsed Brown, she called the World Series-winning pitcher just "another Yankee fan." That's not something you say in Beantown.
Since launching her gubernatorial campaign this Monday, she has tried to repair her public image — yes, even campaigning outside of Fenway. She, however, remains popular in Massachusetts, as polling shows she is the current front-runner for the Democratic nod.