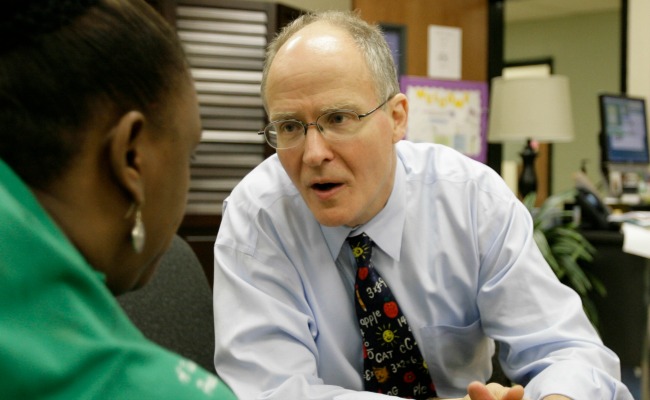 In the world of education reform, Paul Vallas is a superstar. As leader of school districts in Chicago and Philadelphia, he expanded charter schools and testing. In the wake of Hurricane Katrina, he replaced New Orleans' ravaged public schools with a radical experiment in decentralized, charter-based learning. President Obama's education secretary, Arne Duncan, has hailed him as an innovator.
And yet a tiny, little-noticed municipal election in Connecticut last week may have been his undoing -- and a major setback for the self-styled reform movement he champions, which increasingly faces tough political fights after years of ascendance nationally. The results in Bridgeport, Vallas's opponents claim, are proof that communities are mobilizing to defeat the reformers.
For the past two years, Vallas has served as the controversial superintendent of schools in Bridgeport, Connecticut, a depressed post-industrial shipping town that is the state's largest city. Last Tuesday, three Vallas-supporting school-board members were trounced in the city's Democratic primaries. Vallas's opponents -- liberals, labor unions, and angry public-school parents -- are calling it no less than a repudiation of his philosophy. And Vallas is likely to lose his job as a result.