Bernanke Keeps the Easy Money Coming
Fed chairman shocks experts with decision to leave economic-stimulus programs untouched.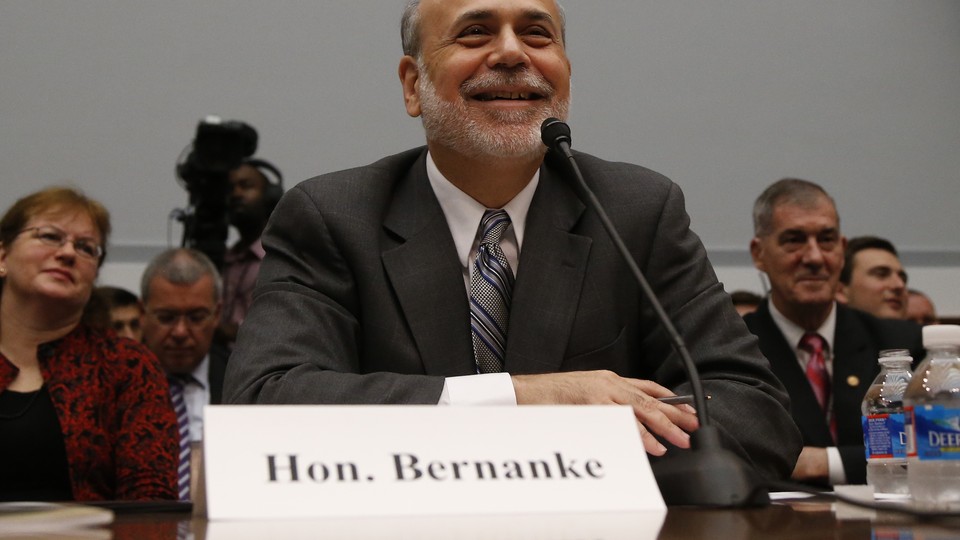 The Federal Reserve is still going all-in on its efforts to stimulate the U.S. economy, Chairman Ben Bernanke announced Wednesday, surprising experts who had predicted the Fed would taper its stimulus efforts.
Instead, the Fed will continue its $85-billion monthly bond buys — a monetary-policy technique known as "quantitative easing" — that are intended to lower interest rates, support the housing market, and stimulate economic growth.
The Fed's monetary-policy committee has been saying for months it will begin scaling back the bond buys when it is confident in the strength of the U.S. economy, and many predicted that the panel would make that decision following the two-day meeting that ended Wednesday.
But in a statement following the meeting, the committee said it preferred to take a wait-and-see approach with economic growth.
"The Committee sees the improvement in economic activity and labor market conditions since it began its asset purchase program a year ago as consistent with growing underlying strength in the broader economy," the committee said in a statement following the meeting. "However, the Committee decided to await more evidence that progress will be sustained before adjusting the pace of its purchases."
The Fed will also continue the other pillar of its stimulus plan: keeping the federal funds rate low for banks, another policy aimed at keeping money circulating throughout the economy.
Since the financial crisis, Bernanke's Fed has gone to great lengths to attempt to stimulate the economy, and the chairman has faced great criticism for it. Congressional Republicans have pilloried Bernanke — who was first appointed by former President George W. Bush — over the stimulus efforts, saying they have left the economy at risk for future inflation.
Thus far, inflation remains well below the bank's target rate of 2 percent, and the committee Wednesday said it did not expect inflation to rise sharply in the future. According to a set of economic forecasts released alongside the policy statement, the Fed expects inflation to remain below 2 percent through 2016, and remain at between 1.1 percent and 1.2 percent for the rest of 2013.
The central bank did, however, predict upcoming decreases in the unemployment rate. The unemployment rate sat at 7.3 percent in August, but the Fed projected Wednesday that it would fall to between 6.4 percent and 6.8 percent in 2014, and to as low as 5.9 percent in 2015.