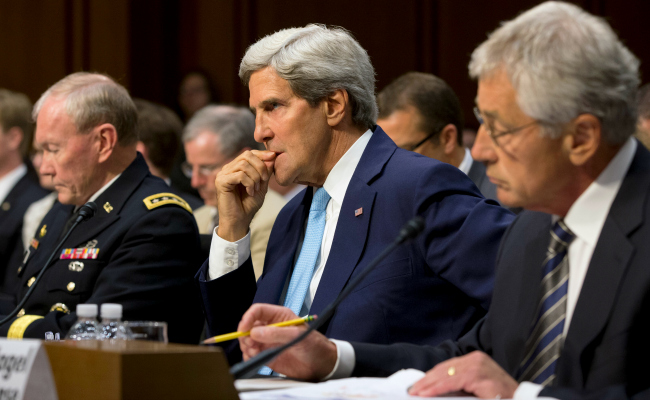 John Kerry is no longer a member of the U.S. Senate.
It's a fact he and some of his former colleagues struggled to recall at moments during a Senate Foreign Relations Committee hearing Tuesday on "The Authorization of Use of Force in Syria." Kerry and John McCain bantered like old friends, Kerry stood up for his successor's right to display a nameplate, and Barbara Boxer addressed her former colleague as "John," before quickly correcting herself to "Mr. Secretary."
Kerry, too, at one point seemed to lose sight of the fact he was there as an administration spokesperson seeking to reassure and convince a skeptical public, as well as his former colleagues, and not to think out loud as the discussant he had been for so many years when he served as chairman of the committee. The topic: the critical question of whether the Obama Administration plans for there to be American troops on Syrian soil.
In the House, Democrats Chris Van Hollen and Gerry Connolly have been drafting a reworked version of the proposed White House authorization for use of force. The representatives' version, according to the Washington Post, includes "a legally binding stipulation that no ground troops would be deployed."