Why Are Outside Groups Spending Millions So Early?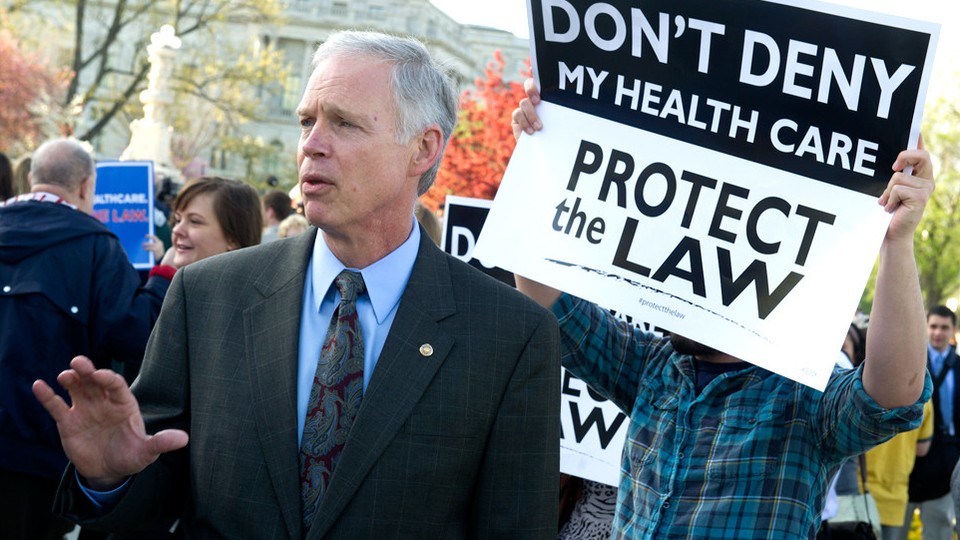 The League of Conservation Voters is not spending its summer conserving cash.
More than 14 months ahead of the 2014 elections, the influential environmental group is spending $2 million to air television ads attacking four Republicans as antiscience for their positions on climate change. Just three years ago, that would have been more than one-third of LCV's total 2010 election budget. One of its targets, Sen. Ron Johnson, R-Wis., won't even be on the ballot until 2016.
The supercharged — and super early — advocacy is emblematic of pressure groups' thinking creatively about how they spend because there is now so much other spending to compete with. Voters are less likely to notice one more ad jsut before an election, with so much money and advertising saturating TV markets, and PACs get less return for their money. That's also true in the most literal sense: The growth of campaign spending right before the election caused TV advertising rates to double or even triple in some markets in 2012.
So the League of Conservation Voters is filling the airwaves during what was once the sleepy summer month of August.
"We're obviously not trying to defeat Ron Johnson right now," said Navin Nayak, LCV's senior vice president for campaigns. The group is also airing commercials in the districts of GOP Reps. Dan Benishek of Michigan, Mike Coffman of Colorado, and Rodney Davis of Illinois. "A lot of what we're trying to do, both on the election side and in this kind of campaign, is to demonstrate the political saliency of our issues.... We feel confident that when constituents find out their members are climate deniers, they'll take a hit at home."
Of course, LCV is able to do this only because its own budget is bigger than ever. The group spent less than $5.4 million in the 2010 election cycle, according to totals collected by the Center for Responsive Politics. Last year, it boosted its spending above $14 million.
LCV isn't alone in spending more sooner. A full-scale advertising war has already broken out in Kentucky, where Senate Minority Leader Mitch McConnell is running for reelection in 2014, and outside groups on both sides have already dropped more than $1 million. Two conservative groups have spent over a half-million dollars in Arkansas beating up Democratic Sen. Mark Pryor before 2014, too.
For LCV's purposes, climate change is not necessarily a message that would immediately break through in the frenzied bloodbaths of late election-year commercial breaks. But if the environmental group can establish the issue now, it can come back to the climate theme in 2014 with a foundation already laid if targeted members don't change their views.
That's especially true since the growth in available campaign cash means that spending money isn't necessarily a zero-sum decision. LCV's $2 million expenditure doesn't take that money away from campaigns next fall if it energizes the group's donor base, Nayak said, pointing to the group's $1.3 million in spending to elect Democratic Sen. Edward Markey in Massachusetts earlier this year. LCV decided to spend big despite the state's blue hue and the pro-Markey forces' money advantage.
"Donors wanted to stand with him," Nayak said. "Yes, it's Massachusetts. But more donors understand that we have to play to make the case for why people should stand with us."
Likewise, if the money the Club for Growth and the Senate Conservatives Fund spent against Pryor in any way helped convince Arkansas Rep. Tom Cotton that the race was winnable, that early money is an investment in 2014, not being wasted in 2013. And as more money floods the political landscape, groups are spreading it around long before the election to generate more impact.